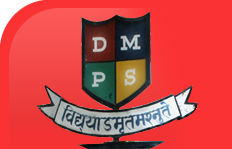 Activities
News & Events

Staff Meeting-05th of April 2021
Mrs. A. Sidhu, the Director of the school took a staff meeting on 5 July 2021. She put emphasis on the following things-
1. Teachers must speak in English amongst themselves and with the students. They must encourage students to give answers in English and their mistakes should be checked.
2. Teachers must treat all children equally. There should be no partiality whatsoever. Give a child, the marks he deserves for the work he has done and NOT the marks you wish to give him/her because he is your relative or your friend's ward.
3. Teachers employed in the school are not permitted to take tuitions of children who are students here. Your teaching should be such that the children should not require tuitions.
4. Teachers are requested to come soberly dressed to school. There is absolutely no need to come dressed in the latest fashions. We have grown up children in the school and they have a tendency to pass snide remarks which do not speak well of the teachers or the students.
5. Teachers should not leave the city during the online classes without prior information. If they leave the city without information their salary will be deducted.
6. Teachers should keep a watch on the students who are regularly irregular during the online classes. Inform about the same to the office and to the parents.
7. Do not leave the class group before the period is over. Leave the Google Meet only after all the students have left.
8. Avoid shifting online classes after the scheduled hours. Teachers must explain everything themselves. They should not put pirated matter from unreliable sources in the class groups.
9. Teachers must respond to the messages and notices put In the class group immediately.
10. Mrs. A. Sidhu has been associated with the school since the past 38 years. She has put her heart and soul into keeping the flag of the school flying high and expects the same from every staff member
...
Last Updated :
Tue, 18 Jan 2022
Roll of Honour
CLASS XII
YEAR
NAME OF STUDENTS
%AGE
1992
Neeraj Srivastava
85
1993
Abhisek Chaturvedi
84
1994
Pallavi Gupta
90
1995
Anil Maurya
77
1996
Akshay Kumar Gupta
91
1997
Deep Chandra Upadhaya
85
1998
Shikha Dhavan
89
1999
Manoj Awasthi
89
2000
Aditi Barthwal
87
2001
Tapas Kumar Singh
89
2002
Rohit Singh
86.2
2003
Rajat Mittal
87.4
2004
Khushboo Srivastava
86
2005
Rahul Bhargava
86.8
2006
Rashi Mathur
94
2007
Zeeshan Ahmad
89
2008
Anubhuti Srivastava
89
2009
Nidhi Verma
93
2010
Nilesh Kumar Singh
90
2011
Shashank Mishra
88.6
CLASS X
1990
Neeraj Srivastava
79
1991
Swati Mukharjee
83
1992
Pallavi Gupta
84
1993
Shilpa Aron

82
1994
Akshay Kumar Gupta
87
1995
Deep Chandra Upadhyaya
86
Saman Kamal
86
1996
Vikas Sikka
88
1997
Bhavya Akhauri
85
1998
Aditi Barthwal
86
1999
Akanksha Verma
89
2000
Abhinav Verma
90
2001
Siddharth Dixit
86
2002
Sagar Jain
88.4
2003
Rahul Bhargava
89
2004
Ashish Goel
94
Mrigank Mishra
94
2005
Rahil Banthia
93.8
2006
Anubhuti Srivastava
92.8
2007
Gargie Pandey
90
2008
Akash Trivedi
93.6
Nilesh Kumar Singh
93.6
2009
Arpita Trivedi
93
2010
Angira Rastogi
95
Shivangini Singh
95
2011
Abhinav Shukla
CGP -10- A1
Avantika Singh
CGP -10- A1

Prashant Tripathi
CGP -10- A1

Sumbul Salim
CGP -10- A1

Ishan Pandey

CGP -10- A1

Utkarsh Sinha
CGP -10- A1

Dhirendra Maurya
CGP -10- A1
Subrath Chaudhary

CGP -10- A1
Thought for the day :
Road has Speed Limit, Bank has Money Limit, Exam has Time Limit, Tower has Height Limit, But Thinking has No Limit...So Think Big and Achieve Big.