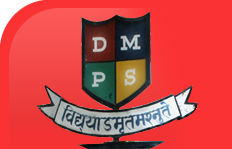 News & Events

Feb. 2018
The school will remain closed on 13th of February 2018 on account of Maha ShivRatri.
The Board Practical Examination of Economics will be held on 7th of February 2018.
Parent Teacher Meeting will be held in the Prep School, Jail Road on 10th of February 2018 from 08 am to 10:30 am sharp. Children will attend with parents in Gray Uniform.
...

Jan.'18
Registration for new admissions for Nursery to class IX will begin from 1st of January 2018. Registration forms will be available at the fee counter at Prep School, Jail Road Raebareli from 09:30 a.m. to 12:30 a.m.
Second Preboard examination for classes X and XII will commence from 10th of January 2018. Date sheet has already been given to them.
The school shall remain closed on 22 of January 2018 on account of Basant Panchmi.
Board Practicals will be held between 16th of January to 15th of February 2018. Practical Dates for different subjects will notified after consulting the examiners.
The School Director Mrs. A. Sidhu held a meeting on the first day of school reopening after winter break. She emphasized on: 1. Not to force students for tuition but teach the weak students free of cost to improve the result. 2. She told the teachers about the improvement of discipline and attendance. 3. Teachers should not be friendly with the students.
...

Dec. 2017
Pallavi Singh of class XI-B has done us proud by winning the first prize for the Hindustan Olympiad 2017 conducted by Life Insurance of India. She is the district Topper.
The winter break will commence from 25th of Dec. to 7th of January 2018 (Both days inclusive).
Annual cultural and Sports meet will be held on 24th of December 2017.
Parent teacher meeting for classes X and XII will be held on 16th of December 2017 at Prep School from 08:30 AM to 10:30 AM.
...

November 2017
Children's day will be celebrated on 14th of November 2017.
Children's day was celebrated with a cricket match between Past Vs. Present. The past students reached the school in full force and played a friendly match with the present students of XI and XII. There were fancy dress competitions and matches between teachers and students.
The Birth Anniversary of Shiromani Dayawati Modi Ji will be observed on 17th of November 2017.
First Preboard examination for classes X and XII will commence from 20th of November 2017.
...

October'17
The Deepawali holiday will begin from 16th of October 2017 to 21st of October 2017.(both days inclusive)
Health checkup for Prep School is being held from 3rd to 5th of October 2017 and the Main School will have in 11th and 12th of October 2017.
The Parent Teacher Meeting for weak students will be held on the 7th of October 2017 for class IX and X from 08:30 am to 10:00 am & class XI and XII from 10:00 am to 11:30 am.
The Parent Teacher Meeting for all classes will be held on the 9th of October 2017 at Main School from 07:30 am to 10:30 am and for Prep School from 90:30 am to 12:30 pm. Students will accompany their parents in grey school uniform.
The students of Classes VI to XII will be going to Nilansh Theme Park Sitapur Road on the 25th of October 2017. The circular regarding the trip has been given to the students.
Adventure camp for classes I to V will be held at Main School on the 28th of October 2017.
...

News
The school Director Mrs. A. Sidhu held a meeting on the first day of school reopening after the summer vacations she congratulated all the teachers taking class XII for the good result they had given. The school topped the district with Nivedita sharma scoring 97.4%. Mrs. Sidhu said she hoped for a still better score int the continuing year. She also emphasized: 1. Tutions of students of the school are strictly forbidden. 2. There should be no partiality with any students. 3. There should be a limit to the communication between the teachers and students, they should know that you are the teacher and they are the taught. Students should not be allowed to take liberties with the teachers.
All Saturdays will be a holiday, but teachers will report on 1st,3rd & 4th Saturday of a month.
...

News
It is a matter of great pride that our School Director Mrs. A. Sidhu was awarded as one of the 'most effective principals of 2016' by Alert Knowledge Services at New Delhi on the 31st of January 2017.
It is a matter of great pride that the school director Mrs. A. Sidhu was honoured with the Shiksha Bharti Award given by the Achievers Forum.
...

News
Children who are picked and dropped to the school by their parents/rickshaws/drivers etc. must pic them up within 20-25 minutes after dispersal, thereafter the school staff/teacher will not be responsible. Children are kept waiting even from over an hour. Moreover,parents are late to pick up their children and are extremely rude to the office staff. This will not be tolerated.
Parents must not allow their children to carry mobile phones,pagers,tablets etc. to school. If found, they will be confiscated and a fine of Rs. 100/- will be imposed.
It is matter of great pride that our School director Mrs. A. Sidhu was awarded the Best Educationist award for outstanding achievements in the filed of Education by the International Institute of Education & Management at Delhi on the 30th of September 2016. She was also honoured with National Mahila Ratan Gold medal award.
Parents must be strict their wards' attending the school regularly(especially IX-XII) and also complete their assignments on time. 75% attendance is mandatory to appear in the Board Examination. The Board has clearly defined that a student may be debarred from appearing in the examination for misconduct and shortage of attendance. All students have been given home assignments for summer vacations. Parents must supervise that their ward(s) complete their home assignments.
For Assessment tests and examinations, please refer to the calendar in the students' diary. Class XII will have a separate examination schedule.
Parents co-operation is expected for maintaining discipline in the school. Any child breaking rules will be suspended.
Parents are requested not to switch of their phones as they will get information through SMS regarding any important matter connected with the school or their ward/wards
XSEED books will be applied from class I to V. The functioning and way of teaching will be observed by XSEED in each class after 40 days throughout the year. XSEED will also conduct a seminar regarding the procedure of implementation at the beginning.
...
Last Updated :
Mon, 05 Feb 2018
About Us
Dayawati Modi Public School, one of the best known progressive English Medium Co- Ed School of Raebareli, affiliated to CBSE, is located in Gangaganj Raebareli, a township on NH2 Lucknow Allahabad highway and is approx 12 Km from Raebareli. The school follows the public school pattern with ample emphasis on academics, co-curricular and sport activities. It has a holistic approach and focuses on the overall development of the student's personality.

School At A Glance
Excellent Results in Board Examination

Pioneers in Providing Coaching fir Examination like NTSE

Regular Career Counseling and Workshops for Senior Students

IT Savvy Environment.

Participation in Competitions – State, National Levels.

Multifarious Activities for all Wings – Junior, Middle and Senior.

Educational Excursions, Picnic and Summer Camps

Emphasis on Learning by Doing – Methodology for Tiny Tots.

Specialized Training for Various Games and Sports.

School follows CBSE Curriculum.

Ample Incentives to Deserving Students.

Workshops and Seminars for Re-orientation of Teachers.

Students Friendly Environments – Lively Classrooms, Devoted Teachers.

Libraries, Toy Rooms and Computer Labs.
Annexure - K

Mandatory Disclosure Form for Accreditation

(The following information shall be displayed by the Institution concerned on its own website
for the information of all concerned as per provision of Regulation 7(10) and 8(16) of the NCTE
(Recognition Norms & Procedure) Regulations, 2007
1. Details of the institution:

1.1 Name of the Institution : DAYAWATI MODI PUBLIC SCHOOL
1.2 Date of Establishment : 5 JULY,1984
1.3 Complete postal address:GUJARMAL MODI GRAM, GANGAGANJ, RAEBARELI
P.O. HARCHANDPUR Block: HARCHANDPUR
Tehsil/Taluka:RAEBARELI Town/City: RAEBARELI
District: RAEBARELI State: UTTAR PRADESH Pin:229001
1.4 Phone (with STD code): 9451805731,9455382101
1.5 Fax(with STD code):________________________________________________________
1.6 E-mail: principal@dmpsraebareli.in
1.7 Website Address: www.dmpsraebareli.in
1.8 Nearest Railway Station: RAEBARELI
1.9 Nearest Town RAEBARELI
1.10 Type of Institution (Boys/Girls/Co-Education): CO-EDUCATION
1.11 Status of Institution (Minority/Non-Minority): NON-MINIORITY
1.12 Principal: MRS. A. SIDHU Mobile No:0376688015
Email ID: director@dmpsraebareli.in
1.13 Director/Manager: MRS. A. SIDHU Mobile No: 07376688015
Email ID: director@dmpsraebareli.in
2. Management:

2.1 Government owned: ________________NO_________________________________________
2.2 Govt.aided: _______________________NO_______________________________________________
2.3 Self-financed: ___________________SEL-FINANCED____________
2.4 Any other (please specify): __________________________________________________________
2.5 Governing Board Member: MR. SATISH KUMAR MODI, MRS. ABHA MODI
______________ _______________ _______________
2.6 Frequency of Meeting and date of last meeting: _________________________________________
Yes No.

3. Land:

3.1 Whether copy of the Affidavit in the prescribed format has been displayed on the website
as required under Regulation 8(9) of the NCTE Regulations, 2007
3.2 Land Identification (Plot/Khasra No.)634,1657,1660,1662,1663,1664,588,589590,592
3.3 Land Area in sq mt. __________________________________48563_________
3.4 Whether the Title of the land is on Ownership basis _________Yes_______
3.5 Title of the land is on lease as per law _____________________________
3.6 Duration of the lease ___________________________________________
3.7 Land Use Certificate obtained for Educational Institution Yes
4. Manpower (Photographs of Teaching Faculty should be displayed)

4.1 Details of proposed/appointed teaching staff
(Date of birth, Qualification, Professional Qualification, and other relevant information)
4.2 Details of proposed/appointed non-teaching staff
4.3 Whether new teachers are CTET qualified
5. Building Yes/ No

5.1 Construction of the building is complete Yes
5.2 Building is yet to be constructed No
5.3 Building is fire safety-proof Yes
5.4 Building is disabled friendly No
5.5 Common room for boys/girls available No
5.6 Date of completion of the Building ___________
5.7 Covered Area in sq mt. ____2700_______
5.8 Number of classrooms ____46_______
6. Library: Yes

6.1 The Library has separate reference section/
Journals section and reading room No
6.2 Number of books in the library _____________________________7000__________________
6.3 Total number of educational
Journals/periodicals being subscribed ____________________________04_______________
6.4 Number of encyclopedias available in the library__________________________________________
6.5 Number of books available in the reference section of the library __5000________
6.6 Seating capacity of the reading room of the library _____________70______________

7. Facilities for games & sports: Yes /No

7.1 Own Playground Yes
7.2 Playground of another institution on sharing basis No
7.3 Gymnasium/Multipurpose hall Yes
7.4 Facilities for gymnasium No
7.5 Facilities for athletics Yes
7.6 Facilities for Indoor Games Yes
7.7 Facilities for Outdoor Games Yes

8. Other facilities available: Yes /No

8.1 Canteen facilities available or not No
8.2 Medical facilities available or not Yes
8.3 Hostel facilities available or not No
9. Beneficiary Yes /No
9.1 Student Satisfaction Survey
9.2 Teacher Satisfaction Survey
9.3 Parent Satisfaction Survey
10. 10.1 Financial Status

| | | | |
| --- | --- | --- | --- |
| Year | Income | Expenditure | Surplus/Defict |
| Apr 2012 to march 2013 | Rs. 1,76,20,429.00 | 1,69,63,147.00 | 6,57,282.00 |
DAYAWATI

MODI

PUBLIC

SCHOOL

GUJARMAL MODIGRAM, RAE BARELI
FEE STRUCTURE FOR THE SESSION OF 2016-2017
Nur to UKG
I
II to III
IV to V
VI to VIII
IX
X
XI A1
XI A2
XI B
XII A1
XII A2
XII B
Registration Fee
350
450
450
450
450
550
1750
1550
1550
1550
1750
1750
1750
OldStudent(For XI)
1250
1250
1250
ONLY FOR NEW ADMISSION
Admission Fee
1250
1550
1550
1550
1750
1750
2050
2050
2050
2050
2050
2050
1600
Security Money
400
400
800
800
800
800
800
800
500
Total
1250
1550
1550
1550
2150
2150
2850
2850
2850
2850
2850
2850
2100
Annual Charges(all Students)
Development Fee
2200
2500
2500
2500
2500
2500
2500
2500
2500
2500
2500
2500
2500
Examination Fee
500
750
750
850
850
950
1250
950
950
950
1250
1250
1250
Magazine Fee
230
230
230
230
230
230
230
230
230
230
230
230
230
Diary
80
80
80
80
80
80
80
80
80
80
80
80
80
I Card Fee
60
60
60
60
60
60
60
60
60
60
60
60
60
3070
3620
3620
3720
3720
3820
4120
3820
3820
3820
4120
4120
4120
Monthly (for all students)
Tuition Fee
650
750
750
750
850
900
900
1000
1000
1000
1000
1000
1000
Library Fee
..
70
70
70
70
160
160
160
160
160
160
160
160
Computer Fee
..
130
180
200
300
300
300
350
350
350
350
350
350
Science Fee
..
..
..
..
250
250
Rs.

300 P

E

R

P

R

A

C

T

C

A

L

S.U.P.W/Art/Music
..
..
..
..
130
130
130
130
130
130
130
130
130
Monthly Total
650
950
1000
1020
1350
1740
1740
..
..
..
..
..
..
Net Total for New Admission
4970
6120
6170
6290
7220
7710
8710
(Without Transportation)
Net Total for OLD STUDENT
3720
4570
4620
4740
5070
5560
5860
(WithoutTransportation)
Thought for the day :
Road has Speed Limit, Bank has Money Limit, Exam has Time Limit, Tower has Height Limit, But Thinking has No Limit...So Think Big and Achieve Big.