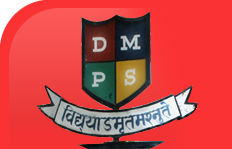 Activities
News & Events

Staff Meeting-03rd of April 2022
Mrs. A. Sidhu, the Director of the school took a staff meeting on 3rd July 2022. She put emphasis on the following things-
1. Teachers must speak in English amongst themselves and with the students. They must encourage students to give answers in English and their mistakes should be checked.
2. Teachers must treat all children equally. There should be no partiality whatsoever. Give a child, the marks he deserves for the work he has done and NOT the marks you wish to give him/her because he is your relative or your friend's ward.
3. Teachers employed in the school are not permitted to take tuitions of children who are students here. Your teaching should be such that the children should not require tuitions.
4. Teachers are requested to come soberly dressed to school. There is absolutely no need to come dressed in the latest fashions. We have grown up children in the school and they have a tendency to pass snide remarks which do not speak well of the teachers or the students.
5. Teachers should not leave the city during the online classes without prior information. If they leave the city without information their salary will be deducted.
6. Teachers should keep a watch on the students who are regularly irregular during the online classes. Inform about the same to the office and to the parents.
7. Do not leave the class group before the period is over. Leave the Google Meet only after all the students have left.
8. Avoid shifting online classes after the scheduled hours. Teachers must explain everything themselves. They should not put pirated matter from unreliable sources in the class groups.
9. Teachers must respond to the messages and notices put In the class group immediately.
10. Mrs. A. Sidhu has been associated with the school since the past 38 years. She has put her heart and soul into keeping the flag of the school flying high and expects the same from every staff member
...
Last Updated :
Mon, 14 Nov 2022
Transport Facilities
The School has a large fleet of 14 Buses plying on all main routes in Raebareli city and adjoining areas of Gangaganj,Harchandpur,Bachrawan,Mahrajganj etc.

ROUTE NO.1
ROUTE NO.2
ROUTE NO.3
ROUTE NO.4
1.MUNSHI GANJ
1. MANIKA CINEMA
1. RAJGHAT
1.GULAB ROAD
2.INDIRA NAGAR
2.RAILWAYS COLONY
2.RANA NAGAR
2. KAHARON KA ADDA
3.C.M.O OFFICE
3. SATYAM HOSPITAL
3. AMRESHPURI
3. CANAL ROAD
4.PREP SCHOOL
4.UNIQUE MEDICAL HOSPITAL
4. CANAL ROAD
4. SURYA GAS SERVICE
5.STADIUM
5. PARAG DAIRY
5 CIVIL LINES
5. SJS SCHOOL
6.HERO HONDA WORKSHOP.
6. MEERA MALIK NURSINGH HOME
6 FG COLONY
6 HATHI PARK
7.BUS STOP
7. FG COLLEGE
7 RATAPUR CHAURAHA
7. SUPER MARKET
8.COAL DEPOT
8. GOVT. COLONY
8 FG ENGINEERING CLG.
8. KHOYA MANDI
9.SCHOOL
9. PAC COLONY
9 TRIPULA
9. JAHANABAD CHOUKI
10 SARVODAYA NGR.
10 GANGAGANJ
10 TELIYA KOT
11. PRAGATI PURAM
11 SCHOOL
11. AARA MACHINE
12 TANDA
12 RAI PUR

13 SCHOOL

ROUTE NO.5
ROUTE NO. 6
ROUTE NO.7
ROUTE NO. 8
1. INDUSTRIAL AREA
1. BACHARAWA
1.RANI KA PURVA
1. MADULLAH KA PURVA
2. MALIK MAU
2. GULLUPUR
2. MAHRAJ GANJ
2. MAJGAWAN
3. JAVAHAR BIHAR
3. KUNDANGANJ
3. NAVODAYA VIDYALAYA
3. USMANPUR
4. SARAS HOTEL
4. PYAREPUR
4.THULVASA
4. ADOBAR
5. MADHUBAN
5. HARCHANDPUR
5. KACHOUNDHA
5. CHOUHANIYA
6. PRABHU TOWN
6. KATHWARA
6. HARDASPUR
6. AJMATULLA GANJ
7. GHANTA GHAR
7.SCHOOL
7. TRIPULA
7. SCHOOL
8. MANSA DEVI
8. GANGAGANJ
9. RAILWAY STATION
9. SCHOOL
10 MACHLI BAZAR

11 SCHOOL.

ROUTE NO. 9
ROUTE NO. 10
ROUTE NO. 11
ROUTE NO. 12
1. KHOYA MANDI
1. RATAPUR
1. SARVODAYA NGR.
1. NEHRU NGR
2. RAILWAY COLONY
2. TELIYA KOT
2. MANIKA CINEMA
2. INDIRA NAGAR
3. MADHUBAN
3. KAHARON KA ADDA
3. NEHRU NGR.
3. AMRESHPURI
4. NAYA PURVA
4. KHALISHOT
4. HATHI PARK
4. RANA NAGAR
5. DEGREE COLLEGE
5. BUS STOP
5. SCHOOL
5. RAJGHAT
6. SCHOOL.
6. SCHOOL
6. CANAL ROAD

7. SCHOOL

ROUTE NO. 13
ROUTE NO. 14
1. PRAGATI PURAM
1. SIRSA GHAT
2. ITI
2. PADRERA
3. MALIK MAU
3. HARCHANDPUR
4. FEROZE GANDHI NAGAR
4. SCHOOL
5. GORA BAZAR
6. PAC COLONY
7. GOVT. COLONY
8 INDIRA GARDEN
9. MUNSIGANJ
10 SCHOOL.
Thought for the day :
Road has Speed Limit, Bank has Money Limit, Exam has Time Limit, Tower has Height Limit, But Thinking has No Limit...So Think Big and Achieve Big.