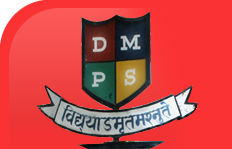 Activities
News & Events

News
The School is proud to announce that Our School Director/Principal Mrs. A Sidhu awarded by Lifetime achievement Award, Dedication and commitment to the cause of Education, Star Principal-2019 & Achievement and Excellent School- Dayawati Modi Public School in the Seminar held in New Delhi on 28th of July 2019.
. ...

News
We strongly object and discourage students from taking tuitions from teachers employed in the school. If a child is weak and requires tuition, he/she should take it from teachers other than those teaching in Dayawati Modi Public School. Weak students can take help from school teachers during school timing when the teacher is free.
The School Director Mrs. A. Sidhu held a meeting on the first day of school reopening after Session break. She emphasized on: 1. Not to force students for tuition but teach the weak students free of cost to improve the result. 2. She told the teachers about the improvement of discipline and attendance. 3. Teachers should not be friendly with the students.
...

News
Children who are picked and dropped to the school by their parents/rickshaws/drivers etc. must pic them up within 20-25 minutes after dispersal, thereafter the school staff/teacher will not be responsible. Children are kept waiting even from over an hour. Moreover,parents are late to pick up their children and are extremely rude to the office staff. This will not be tolerated.
Parents must not allow their children to carry mobile phones,pagers,tablets etc. to school. If found, they will be confiscated and a fine of Rs. 100/- will be imposed.
It is matter of great pride that our School director Mrs. A. Sidhu was awarded the Best Educationist award for outstanding achievements in the filed of Education by the International Institute of Education & Management at Delhi on the 30th of September 2016. She was also honoured with National Mahila Ratan Gold medal award.
Parents must be strict their wards' attending the school regularly(especially IX-XII) and also complete their assignments on time. 75% attendance is mandatory to appear in the Board Examination. The Board has clearly defined that a student may be debarred from appearing in the examination for misconduct and shortage of attendance. All students have been given home assignments for summer vacations. Parents must supervise that their ward(s) complete their home assignments.
For Assessment tests and examinations, please refer to the calendar in the students' diary. Class XII will have a separate examination schedule.
Parents co-operation is expected for maintaining discipline in the school. Any child breaking rules will be suspended.
Parents are requested not to switch of their phones as they will get information through SMS regarding any important matter connected with the school or their ward/wards
...
Last Updated :
Tue, 18 Feb 2020
Transport Facilities
The School has a large fleet of 14 Buses plying on all main routes in Raebareli city and adjoining areas of Gangaganj,Harchandpur,Bachrawan,Mahrajganj etc.

ROUTE NO.1
ROUTE NO.2
ROUTE NO.3
ROUTE NO.4
1.MUNSHI GANJ
1. MANIKA CINEMA
1. RAJGHAT
1.GULAB ROAD
2.INDIRA NAGAR
2.RAILWAYS COLONY
2.RANA NAGAR
2. KAHARON KA ADDA
3.C.M.O OFFICE
3. SATYAM HOSPITAL
3. AMRESHPURI
3. CANAL ROAD
4.PREP SCHOOL
4.UNIQUE MEDICAL HOSPITAL
4. CANAL ROAD
4. SURYA GAS SERVICE
5.STADIUM
5. PARAG DAIRY
5 CIVIL LINES
5. SJS SCHOOL
6.HERO HONDA WORKSHOP.
6. MEERA MALIK NURSINGH HOME
6 FG COLONY
6 HATHI PARK
7.BUS STOP
7. FG COLLEGE
7 RATAPUR CHAURAHA
7. SUPER MARKET
8.COAL DEPOT
8. GOVT. COLONY
8 FG ENGINEERING CLG.
8. KHOYA MANDI
9.SCHOOL
9. PAC COLONY
9 TRIPULA
9. JAHANABAD CHOUKI
10 SARVODAYA NGR.
10 GANGAGANJ
10 TELIYA KOT
11. PRAGATI PURAM
11 SCHOOL
11. AARA MACHINE
12 TANDA
12 RAI PUR

13 SCHOOL

ROUTE NO.5
ROUTE NO. 6
ROUTE NO.7
ROUTE NO. 8
1. INDUSTRIAL AREA
1. BACHARAWA
1.RANI KA PURVA
1. MADULLAH KA PURVA
2. MALIK MAU
2. GULLUPUR
2. MAHRAJ GANJ
2. MAJGAWAN
3. JAVAHAR BIHAR
3. KUNDANGANJ
3. NAVODAYA VIDYALAYA
3. USMANPUR
4. SARAS HOTEL
4. PYAREPUR
4.THULVASA
4. ADOBAR
5. MADHUBAN
5. HARCHANDPUR
5. KACHOUNDHA
5. CHOUHANIYA
6. PRABHU TOWN
6. KATHWARA
6. HARDASPUR
6. AJMATULLA GANJ
7. GHANTA GHAR
7.SCHOOL
7. TRIPULA
7. SCHOOL
8. MANSA DEVI
8. GANGAGANJ
9. RAILWAY STATION
9. SCHOOL
10 MACHLI BAZAR

11 SCHOOL.

ROUTE NO. 9
ROUTE NO. 10
ROUTE NO. 11
ROUTE NO. 12
1. KHOYA MANDI
1. RATAPUR
1. SARVODAYA NGR.
1. NEHRU NGR
2. RAILWAY COLONY
2. TELIYA KOT
2. MANIKA CINEMA
2. INDIRA NAGAR
3. MADHUBAN
3. KAHARON KA ADDA
3. NEHRU NGR.
3. AMRESHPURI
4. NAYA PURVA
4. KHALISHOT
4. HATHI PARK
4. RANA NAGAR
5. DEGREE COLLEGE
5. BUS STOP
5. SCHOOL
5. RAJGHAT
6. SCHOOL.
6. SCHOOL
6. CANAL ROAD

7. SCHOOL

ROUTE NO. 13
ROUTE NO. 14
1. PRAGATI PURAM
1. SIRSA GHAT
2. ITI
2. PADRERA
3. MALIK MAU
3. HARCHANDPUR
4. FEROZE GANDHI NAGAR
4. SCHOOL
5. GORA BAZAR
6. PAC COLONY
7. GOVT. COLONY
8 INDIRA GARDEN
9. MUNSIGANJ
10 SCHOOL.
Thought for the day :
Road has Speed Limit, Bank has Money Limit, Exam has Time Limit, Tower has Height Limit, But Thinking has No Limit...So Think Big and Achieve Big.