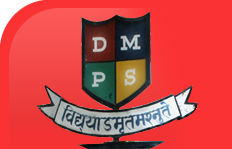 News & Events

Oct.'18
Parent Teacher Meeting of Main school students for all classes will be held on 12th of October 2018.
Parent Teacher Meeting of Prep school students for all classes will be held on 13th of October 2018.
The Dussehra Holidays will be from 17th of October 2018 to 20th of October 2018.
Health Check up for classes I to V is in progress.
All Saturdays will be half working days for the students and teachers except second Saturday which will be a full holiday.
...

News
In the Science Stream the marks secured by Roli Chandra 95%, Abhinav Tripathi 93% and Anshika Tripathi 92%. In the Commerce Stream Rachit Murarka 92%, Chetna Sharma 88.2% and Gurleetn Kaur 87% marks. Fifty students got 90% and above. The school Director Mrs. A. Sidhu congratulated all rank holders and the teachers and said she expects a better result next year.
The School is proud to announce that a staff member Mr. Pankaj Singh PGT chemistry holds the 2nd position in the UPSC examination. We wish him all success in his future endeavors
. ...

News
Interview/Registration for class XI Science and Commerce for DMPS students will be held on 11th and 12th of April 2018 at Main School from 09:00 am to 12:00 noon and for new entrants, entrance test on 7th or 14th of April, 2018 at 08:00 am at Prep and Main School, Parents must accompany their children/wards.
Classes for class XI will start from 23rd of April 2018.
We strongly object and discourage students from taking tuitions from teachers employed in the school. If a child is weak and requires tuition, he/she should take it from teachers other than those teaching in Dayawati Modi Public School. Weak students can take help from school teachers during school timing when the teacher is free.
The Board Economics paper (code 030) for class XII will be conducted on 25th of April 2018 at the same allotted centers using the same Admit Card.
The School Director Mrs. A. Sidhu held a meeting on the first day of school reopening after Session break. She emphasized on: 1. Not to force students for tuition but teach the weak students free of cost to improve the result. 2. She told the teachers about the improvement of discipline and attendance. 3. Teachers should not be friendly with the students.
...

News
Children who are picked and dropped to the school by their parents/rickshaws/drivers etc. must pic them up within 20-25 minutes after dispersal, thereafter the school staff/teacher will not be responsible. Children are kept waiting even from over an hour. Moreover,parents are late to pick up their children and are extremely rude to the office staff. This will not be tolerated.
Parents must not allow their children to carry mobile phones,pagers,tablets etc. to school. If found, they will be confiscated and a fine of Rs. 100/- will be imposed.
It is matter of great pride that our School director Mrs. A. Sidhu was awarded the Best Educationist award for outstanding achievements in the filed of Education by the International Institute of Education & Management at Delhi on the 30th of September 2016. She was also honoured with National Mahila Ratan Gold medal award.
Parents must be strict their wards' attending the school regularly(especially IX-XII) and also complete their assignments on time. 75% attendance is mandatory to appear in the Board Examination. The Board has clearly defined that a student may be debarred from appearing in the examination for misconduct and shortage of attendance. All students have been given home assignments for summer vacations. Parents must supervise that their ward(s) complete their home assignments.
For Assessment tests and examinations, please refer to the calendar in the students' diary. Class XII will have a separate examination schedule.
Parents co-operation is expected for maintaining discipline in the school. Any child breaking rules will be suspended.
Parents are requested not to switch of their phones as they will get information through SMS regarding any important matter connected with the school or their ward/wards
XSEED books will be applied from class I to V. The functioning and way of teaching will be observed by XSEED in each class after 40 days throughout the year. XSEED will also conduct a seminar regarding the procedure of implementation at the beginning.
All Saturday s will be a holiday, but teachers will report on 1st,3rd & 4th Saturday of a month.
...
Last Updated :
Fri, 14 Dec 2018
Management Committee
1.
Mr. S. K. Modi Patron/Founder
2.
Mrs. Abha Modi President
3.
Mrs. A. Sidhu Director
4.
Mr. Sunil Vyas Manager
6.
Dr. Arun Srivastava Parents representative
8.
Mrs. Rema Devi Teachers representative
Thought for the day :
Road has Speed Limit, Bank has Money Limit, Exam has Time Limit, Tower has Height Limit, But Thinking has No Limit...So Think Big and Achieve Big.