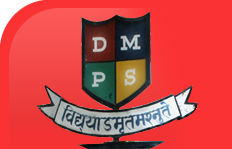 Activities
News & Events

Staff Meeting-04th of April 2023
Mrs. A. Sidhu, the Director of the school took a staff meeting on 4th of April 2023. She put emphasis on the following things-
1. Teachers must speak in English amongst themselves and with the students. They must encourage students to give answers in English and their mistakes should be checked.
2. Teachers must treat all children equally. There should be no partiality whatsoever. Give a child, the marks he deserves for the work he has done and NOT the marks you wish to give him/her because he is your relative or your friend's ward.
3. Teachers employed in the school are not permitted to take tuitions of children who are students here. Your teaching should be such that the children should not require tuitions.
4. Teachers are requested to come soberly dressed to school. There is absolutely no need to come dressed in the latest fashions. We have grown up children in the school and they have a tendency to pass snide remarks which do not speak well of the teachers or the students.
5. Teachers should not leave the city during the online classes without prior information. If they leave the city without information their salary will be deducted.
6. Teachers should keep a watch on the students who are regularly irregular during the online classes. Inform about the same to the office and to the parents.
7. Do not leave the class group before the period is over. Leave the Google Meet only after all the students have left.
8. Teachers must respond to the messages and notices put In the class group immediately.
9. Mrs. A. Sidhu has been associated with the school since the past 38 years. She has put her heart and soul into keeping the flag of the school flying high and expects the same from every staff member
...
Last Updated :
Wed, 10 May 2023
Results
DAYAWATI MODI PUBLIC SCHOOL:RAEBARELI
HALF YEARLY EXAMINATION RESULT 2020
CLASS- I A
ENGLISH
HINDI
MATHEMATICS
SCIENCE
SOCIAL STUDIES
COMPUTER
G.K./Value Education
S.No.
NAME OF THE STUDENT
80 ( III Test)
10 (Tests)
5 (Activity)
5 (Overall Perfor.)
100 (Total)
80 ( III Test)
10 (Tests)
5 (Activity)
5 (Overall Perfor.)
100 (Total)
80 ( III Test)
10 (Tests)
5 (Activity)
5 (Overall Perfor.)
100 (Total)
80 ( III Test)
10 (Tests)
5 (Activity)
5 (Overall Perfor.)
100 (Total)
80 ( III Test)
10 (Tests)
5 (Activity)
5 (Overall Perfor.)
100 (Total)
80 ( III Test)
10 (Tests)
5 (Activity)
5 (Overall Perfor.)
100 (Total)
30 ( III Test)
10 (Tests)
5 (Activity)
5 (Overall Perfor.)
50 (Total)
1
Aadriti Bajpai
79
8
5
4
96
64
9
3
3
79
68
5
4
3
80
75
10
4
4
93
75
9
4
3
91
64
8
4
3
79
26
10
4
4
44
2
Abhinav Bajpai
79
10
5
4
98
78
10
3
3
94
79
10
5
4
98
79
9
5
4
97
72
10
4
3
89
73
7
5
4
89
28
9
5
4
46
3
Adarsh Gupta
79
9
4
4
96
77
10
3
3
93
76
10
4
3
93
69
9
4
3
85
60
10
4
3
77
63
9
4
4
80
28
10
4
4
46
4
Aditya Pratap Singh
79
10
4
4
97
80
10
3
3
96
80
10
4
3
97
79
10
4
4
97
73
10
4
3
90
77
9
4
4
94
30
10
5
4
49
5
Akshat Vikram
79
10
5
4
98
78
10
3
4
95
80
10
4
4
98
80
10
5
4
99
76
10
4
3
93
76
10
5
4
95
30
10
5
4
49
6
Ansh Shukla
79
10
4
4
97
78
10
2
3
93
80
10
4
3
97
80
10
4
4
98
76
10
4
3
93
73
10
4
4
91
10
10
4
4
28
7
Anya
76
9
5
4
94
78
10
3
4
95
77
10
4
3
94
80
10
4
4
98
69
9
4
3
85
79
9
4
4
96
28
8
4
3
43
8
Aradhya Singh
41
6
4
4
55
73
NR
3
3
79
49
5
3
3
60
61
9
4
3
77
71
8
4
3
86
77
NR
4
4
85
30
10
4
4
48
9
Arham Imran
76
9
5
4
94
41
10
3
3
57
79
10
4
3
96
80
10
4
4
98
76
10
4
4
94
70
10
4
4
88
29
10
4
4
47
10
Aryan Singh
68
9
4
4
85
36
10
3
4
53
67
4
4
3
78
47
9
4
3
63
48
10
4
3
65
48
9
4
3
64
19
10
4
4
37
11
Ayush Sonkar
80
9
4
4
97
78
9
3
4
94
80
10
4
4
98
79
10
4
4
97
77
10
4
3
94
69
9
4
4
86
30
9
4
4
47
12
Bhavya Singh
79
10
5
4
98
78
10
3
4
95
79
10
5
4
98
80
10
5
4
99
73
10
4
4
91
78
10
5
4
97
30
10
5
4
49
13
Hardik Trivedi
75
8
4
4
91
78
10
4
4
96
72
10
5
4
91
69
9
4
4
86
72
8
4
4
88
69
9
4
4
86
29
8
4
4
45
14
Harshika Shukla
77
9
5
4
95
78
10
3
4
95
80
10
4
3
97
79
10
5
4
98
76
10
4
4
94
77
9
5
4
95
30
10
4
4
48
15
Laxmi Yadav
73
6
4
4
87
76
8
3
3
90
63
9
3
3
78
69
9
4
3
85
53
8
4
3
68
63
9
4
4
80
24
6
4
3
37
16
Nityashree Mishra
79
10
5
4
98
78
10
3
4
95
80
10
4
3
97
80
10
5
4
99
76
10
4
4
94
80
10
5
4
99
30
10
3
4
47
17
Pranjal
73
9
4
4
90
24
9
4
3
40
56
9
3
3
71
73
6
4
3
86
75
8
4
3
90
74
6
4
4
88
25
9
3
4
41
18
Rudra Pratap Singh
79
9
4
4
96
76
10
3
4
93
73
5
4
4
86
67
10
4
4
85
67
9
4
3
83
70
10
4
4
88
29
8
5
4
46
19
Samridhi Singh
79
9
4
4
96
77
10
3
3
93
79
10
4
4
97
79
10
4
4
97
79
NR
4
3
86
73
10
4
4
91
29
8
4
3
44
20
Sarthak Yadav
79
9
4
4
96
80
10
3
3
96
80
10
4
4
98
80
10
5
4
99
73
10
4
4
91
68
10
4
4
86
10
10
4
3
27
21
Satyarth Patel
77
10
4
4
95
78
10
4
3
95
79
10
4
4
97
79
10
4
4
97
76
10
4
3
93
74
10
4
4
92
29
10
4
4
47
22
Sharanya Singh
76
10
5
4
95
78
10
4
4
96
73
10
4
4
91
80
9
4
4
97
73
10
4
3
90
80
10
5
4
99
29
10
4
4
47
23
Shashank Shukla
77
10
4
3
94
76
9
4
4
93
76
10
5
4
95
79
10
5
4
98
72
10
4
4
90
75
9
5
4
93
30
10
5
4
49
24
Shiva Maurya
NR
9
4
4
17
NR
10
2
2
10
NR
5
3
3
11
NR
9
4
3
16
NR
10
4
3
17
NR
9
4
4
17
NR
NR
2
2
4
25
Tanmay Tripathi
NR
10
4
4
18
45
10
3
3
61
77
10
4
4
95
76
10
4
4
94
75
10
4
3
92
69
10
4
4
87
27
9
4
4
44
26
Vivaan Srivastava
79
10
5
4
98
78
10
4
4
96
79
10
5
4
98
69
10
4
4
87
71
10
4
3
88
78
10
4
4
96
29
10
5
4
48
27
Anshika Yadav
NR
NR
2
2
4
NR
NR
2
2
4
NR
NR
2
2
4
NR
10
4
3
17
76
10
4
3
93
NR
NR
2
2
4
NR
NR
2
2
4
28
Ashi Singh
79
10
5
4
98
80
10
3
4
97
79
10
5
4
98
80
10
5
4
99
76
10
4
3
93
80
10
5
4
99
30
10
5
4
49
29
Kartik Singh
63
9
4
4
80
78
10
4
4
96
77
10
5
4
96
75
10
5
4
94
72
10
4
3
89
73
9
5
4
91
23
10
5
4
42
30
Atharva Singh
73
10
4
4
91
77
10
4
4
95
73
5
5
4
87
75
10
4
4
93
53
9
4
3
69
76
10
4
4
94
30
10
5
4
49
DAYAWATI MODI PUBLIC SCHOOL : RAEBARELI
HALF YEARLY EXAMINATION RESULT 2020
CLASS - I B

ENGLISH

HINDI

MATHEMATICS

SCIENCE
SOCIAL STUDIES
COMPUTER

G.K./Value Education
S.No.

NAME OF THE STUDENT
80

( III Test)
10

(Tests)
5

(Activity)
5

(Overall Perfor.)
100

(Total)

80

( III Test)
10

(Tests)
5

(Activity)
5

(Overall Perfor.)
100

(Total)

80

( III Test)
10

(Tests)
5

(Activity)
5

(Overall Perfor.)
100

(Total)

80

( III Test)
10

(Tests)
5

(Activity)
5

(Overall Perfor.)
100

(Total)

80

( III Test)
10

(Tests)
5

(Activity)
5

(Overall Perfor.)
100

(Total)

80

( III Test)
10

(Tests)
5

(Activity)
5

(Overall Perfor.)
100

(Total)

30

( III Test)
10

(Tests)
5

(Activity)
5

(Overall Perfor.)
50

(Total)

1
AASHI SHUKLA
79
9
5
4
97
80
10
3
4
97
80
10
5
4
99
79
10
5
4
98
74
10
4
4
92
64
9
4
4
81
30
10
4
4
48
2
ADITYA DWIVEDI
73
9
4
4
90
76
10
4
4
94
77
10
4
4
95
72
10
4
4
90
72
9
4
3
88
55
7
4
4
70
29
9
4
4
46
3
AMRA TARIQ
45
6
3
3
57
78
9
4
4
95
61
9
4
4
78
63
6
3
3
75
76
9
4
4
93
54
9
4
4
71
25
8
4
4
41
4
ANSH SINGH
75
10
4
4
93
72
10
5
3
90
79
10
5
4
98
79
9
4
4
96
73
10
4
3
90
59
9
4
4
76
25
10
4
4
43
5
ARADHYA SINGH
75
9
4
4
92
61
9
4
4
78
72
10
4
4
90
77
10
4
4
95
72
9
4
3
88
68
10
3
3
84
30
NR
4
4
38
6
ARADHYA SINHA
79
10
5
4
98
78
10
4
4
96
80
10
4
4
98
79
10
5
4
98
74
9
4
4
91
74
9
4
4
91
29
10
4
4
47
7
AROHI MAURYA
71
8
4
4
87
80
9
5
4
98
79
10
4
4
97
77
10
4
4
95
69
8
4
3
84
61
9
4
3
77
29
9
4
4
46
8
AVI SRIVASTAVA
79
8
4
4
95
78
9
4
4
95
69
9
4
4
86
76
10
4
4
94
70
8
3
3
84
56
9
4
3
72
30
9
4
4
47
9
AVNISH TRIPATHI

79
10
5
4
98
NR
9
3
3
15
80
10
4
4
98
77
10
4
4
95
73
10
4
4
91
75
10
4
4
93
30
10
4
4
48
10
C.M SANIDHYA
79
10
5
4
98
78
10
5
4
97
75
10
4
4
93
79
10
5
4
98
70
9
4
4
87
67
10
4
4
85
30
9
4
4
47
11
DIGVIJAY SINGH
80
9
4
4
97
NR
10
4
3
17
80
10
4
4
98
79
9
4
4
96
74
NR
3
3
80
69
9
3
3
84
NR
10
4
4
18
12
DIVYANSH SONKAR
73
10
4
3
90
74
8
4
3
89
44
9
4
4
61
71
10
3
3
87
NR
9
3
3
15
NR
8
3
3
14
25
6
4
4
39
13
NAMANDEEP SINGH
79
10
3
4
96
NR
9
4
4
17
65
10
4
4
83
79
8
4
4
95
70
9
4
4
87
70
9
4
4
87
30
9
4
4
47
14
NAYAN PANDEY
75
9
5
4
93
78
8
3
4
93
79
10
4
4
97
77
10
5
4
96
68
9
3
3
83
71
10
4
4
89
30
9
4
4
47
15
MARIYAM KHALID
79
10
5
4
98
80
10
5
4
99
77
10
5
4
96
79
10
5
4
98
74
9
4
4
91
78
10
4
4
96
30
10
4
4
48
16
MOHD.HAMZA KHAN
79
10
5
4
98
78
10
5
4
97
63
10
4
4
81
77
10
5
4
96
74
9
4
4
91
75
8
4
4
91
26
10
4
4
44
17
RUDRA PRATAP SINGH 1
79
10
5
4
98
78
10
4
4
96
80
10
4
4
98
79
10
4
4
97
74
9
3
3
89
67
9
4
4
84
30
NR
4
4
38
18
RUDRA PRATAP SINGH 2
79
6
4
4
93
72
10
3
4
89
67
10
4
4
85
79
10
4
4
97
73
7
4
4
88
71
6
4
4
85
NR
NR
2
2
4
19
RUDRANSH SINGH
72
9
5
4
90
70
8
4
4
86
NR
10
4
4
18
75
10
4
4
93
68
10
4
4
86
62
6
3
3
74
29
9
4
4
46
20
RUPALI AGARWAL
73
9
4
4
90
76
9
4
4
93
80
10
4
4
98
79
10
4
4
97
70
10
4
4
88
56
10
4
4
74
30
10
4
4
48
21
MOHD. SHABAN SIDDIQUI
76
9
4
4
93
80
10
3
4
97
75
10
4
4
93
76
9
4
4
93
66
10
4
3
83
68
9
3
3
83
27
9
4
4
44
22
SOMIL SRIVASTAVA
79
10
4
4
97
78
10
3
4
95
80
10
4
4
98
79
10
4
4
97
68
10
4
4
86
70
9
4
4
87
20
10
4
4
38
23
VRITIKA P. SINGH
79
10
5
4
98
80
9
5
4
98
80
10
5
4
99
79
10
5
4
98
76
10
4
4
94
80
10
4
4
98
30
10
4
4
48
24
SHIVANSH
79
10
5
4
98
78
10
3
4
95
80
10
5
4
99
79
10
5
4
98
74
10
4
4
92
76
10
4
4
94
30
10
4
4
48
25
ANSHIKA SINGH
76
10
4
3
93
80
8
4
4
96
64
9
4
4
81
73
8
3
3
87
70
10
4
4
88
64
8
4
4
80
27
9
4
4
44
26
ANSHUMAN RAJVANSHI
77
9
4
4
94
80
10
4
4
98
80
10
4
4
98
77
10
4
4
95
70
10
4
4
88
66
9
3
3
81
30
10
4
4
48
27
SHARANYA AWASTHI
76
10
4
3
93
78
9
3
3
93
69
9
4
4
86
73
7
4
4
88
70
9
4
4
87
NR
9
3
3
15
27
9
4
4
44
28
SANAYA BANO
NR
NR
2
2
4
NR
NR
2
2
4
NR
NR
2
2
4
NR
NR
2
2
4
NR
NR
2
2
4
NR
NR
2
2
4
NR
NR
2
2
4
29
PRATINDRA PRASOON
79
10
5
4
98
76
10
4
4
94
76
10
4
4
94
79
10
5
4
98
69
10
4
4
87
69
10
3
3
85
29
10
4
4
47
30
PRIYA TRIPATHI
51
8
3
3
65
73
10
5
4
92
NR
10
4
4
18
76
9
4
4
93
NR
9
3
3
15
NR
9
2
3
14
30
NR
4
4
38
31
PRIYANSHI SONI
73
8
4
4
89
80
8
4
4
96
80
10
4
4
98
75
10
4
4
93
66
9
4
4
83
66
9
4
4
83
29
10
4
43
32
PRISHA
77
9
5
4
95
76
10
4
4
94
73
9
4
4
90
79
10
5
4
98
70
10
3
3
86
71
9
4
4
88
30
10
4
4
48
33
SHRISTI RAWAT
NR
NR
2
2
4
NR
NR
2
2
4
NR
NR
2
2
4
NR
NR
2
2
4
NR
NR
2
2
4
NR
NR
2
2
4
NR
NR
2
2
4
34
LAKSHYA YADAV
NR
NR
2
2
4
78
NR
4
3
85
NR
NR
2
2
4
NR
NR
2
2
4
NR
NR
2
2
4
NR
NR
2
2
4
NR
NR
2
2
4
35
LAKSHYA PRATAP SINGH
25
8
3
3
39
80
NR
3
4
87
69
8
4
4
85
79
9
3
3
94
74
8
3
3
88
52
9
3
3
67
23
NR
4
4
31
36
CHANDRESH TRIPATHI
64
6
3
4
77
77
9
5
4
95
51
8
4
4
67
61
10
3
3
77
60
6
4
4
74
43
4
3
3
53
NR
NR
2
2
4
37
OMIKA SINGH
NR
NR
2
2
4
74
NR
2
2
78
NR
NR
2
2
4
NR
NR
2
2
4
NR
NR
2
2
4
52
NR
2
2
56
NR
NR
2
2
4
NR-NO RESPONSE
DAYAWATI MODI PUBLIC SCHOOL : RAEBARELI
HALF YEARLY EXAMINATION RESULT 2020
CLASS - I C

ENGLISH

HINDI

MATHEMATICS

SCIENCE
SOCIAL STUDIES
COMPUTER

G.K./Value Education
S.No.

NAME OF THE STUDENT
80

( III Test)
10

(Tests)
5

(Activity)
5

(Overall Perfor.)
100

(Total)

80

( III Test)
10

(Tests)
5

(Activity)
5

(Overall Perfor.)
100

(Total)

80

( III Test)
10

(Tests)
5

(Activity)
5

(Overall Perfor.)
100

(Total)

80

(III TEST)
10

(Tests)
5

(Activity)
5

(Overall Perfor.)
100

(Total)

80

( III Test)
10

(Tests)
5

(Activity)
5

(Overall Perfor.)
100

(Total)

80

( III Test)
10

(Tests)
5

(Activity)
5

(Overall Perfor.)
100

(Total)

30

( III Test)
10

(Tests)
5

(Activity)
5

(Overall Perfor.)
50

(Total)

1
ABHINAV SRIVASTAVA
74
10
4
4
92
77
10
3
3
93
80
9
4
4
97
61
8
4
4
77
69
9
4
4
86
67
10
4
4
85
27
8
4
4
43
2
ADHIKSHIT SHUKLA
77
9
4
4
94
80
10
3
3
96
80
10
4
4
98
71
10
4
4
89
71
10
4
4
89
57
9
4
4
74
27
9
4
4
44
3
ADVIK SRIVASTAVA
80
10
4
4
98
76
10
3
4
93
78
10
4
4
96
47
10
4
5
66
76
10
4
4
94
78
9
4
4
74
30
10
4
4
48
4
AGRIMA SINGH
80
10
4
4
98
77
10
4
4
95
80
10
4
4
98
77
10
4
4
95
73
10
4
4
91
74
9
4
4
91
29
10
4
4
47
5
ANUPRIYA MOURYA
80
10
4
4
98
78
10
3
3
94
77
10
4
4
95
75
10
4
4
93
76
10
4
4
94
76
10
4
4
94
29
10
4
4
47
6
ANUSHKA PANDEY
80
8
4
4
96
77
10
3
4
94
76
10
4
4
94
75
10
4
4
93
76
10
4
4
94
72
9
4
4
89
29
9
4
4
46
7
APRAJITA
80
10
4
4
98
77
10
2
3
92
80
10
4
4
98
75
10
4
5
94
64
10
4
4
82
75
9
4
4
92
30
10
4
4
48
8
ARADHYA PANDEY
80
10
4
4
98
80
10
3
3
96
80
10
4
4
98
73
10
4
5
92
76
10
4
4
94
77
10
4
4
95
30
10
4
4
48
9
ARADHYA SINGH
80
7
4
4
95
80
10
3
3
96
77
10
4
4
95
68
9
4
4
85
73
9
4
4
90
71
8
4
4
87
30
8
4
4
46
10
ARUSH MOURYA
73
7
4
4
88
67
9
3
3
82
76
8
4
4
92
68
6
4
4
82
73
4
4
4
85
66
7
4
4
81
24
3
4
4
34
11
ARYAN SRIVASTAV
80
10
4
4
98
80
10
4
3
97
80
10
4
4
98
61
10
4
4
79
76
10
4
4
94
75
10
4
4
93
30
10
4
4
48
12
DIVYANSH SRIVASTAV
77
10
4
4
95
78
10
4
4
96
80
10
4
4
98
69
10
4
4
87
76
9
4
4
93
77
9
4
4
94
30
9
4
4
47
13
GOURAV VERMA
80
9
4
4
97
77
10
3
3
93
72
10
4
4
90
40
10
4
4
58
73
10
4
4
91
72
9
4
4
89
24
10
4
4
42
14
MAYSHA RAJ
80
9
4
4
97
74
10
3
4
91
72
10
4
4
90
71
10
4
4
89
72
10
4
4
90
74
9
4
4
91
29
8
4
4
45
15
NAVYA VERMA
80
10
4
4
98
80
10
3
3
96
80
10
4
4
98
73
10
4
4
91
76
10
4
4
94
79
10
4
4
97
30
10
4
4
48
16
RAJ YADAV
39
4
4
4
42
NR
9
4
3
16
NR
9
4
4
17
NR
4
4
4
12
NR
4
4
4
12
NR
6
4
4
14
17
3
4
4
28
17
RUDRANSH KUMAR PAL
77
4
4
4
89
75
8
3
4
90
76
4
4
4
88
73
6
4
4
87
64
7
4
4
79
59
8
4
4
75
27
7
4
4
42
18
SANCHITA YADAV
76
10
4
4
94
78
10
3
4
95
80
10
4
4
98
69
9
4
4
86
77
9
4
4
94
74
10
4
4
92
29
8
4
4
45
19
SHAMARTH SINGH
80
10
4
4
98
78
10
3
4
95
80
10
4
4
98
73
10
4
4
91
75
10
4
4
93
79
10
4
4
97
30
10
4
4
48
20
SHANVI AGRAHARI
80
9
4
4
97
67
10
3
3
83
80
7
4
4
95
67
10
5
4
86
75
10
4
4
93
78
10
4
4
96
30
10
4
4
48
21
SHEIKH MOHAMMAD AZEEM
80
10
4
4
98
80
10
3
4
97
80
10
4
4
98
68
10
4
4
86
76
10
4
4
94
78
10
4
4
96
30
9
4
4
47
22
SOMESH PRATAP
80
10
4
4
98
78
10
3
4
95
80
10
4
4
98
73
10
4
4
91
76
10
4
4
94
70
10
4
4
88
30
10
4
4
48
23
SOUMYA RATHOUR
80
9
4
4
97
80
9
3
3
95
77
9
4
4
94
75
8
4
4
95
76
9
4
4
93
79
8
4
4
95
30
9
4
4
47
24
UTKARSH PATEL
80
9
4
4
97
78
9
3
3
93
78
10
4
4
96
77
10
4
4
95
76
9
4
4
93
68
10
4
4
86
NR
9
4
4
17
25
VANHIKA AWASTHI
80
9
4
4
97
78
10
3
3
94
74
10
4
4
92
73
10
5
4
92
75
10
4
4
93
73
10
4
4
91
29
8
4
4
45
26
KAASHA FAREED
80
9
4
4
97
67
9
3
3
82
77
10
4
4
95
55
8
4
4
71
61
9
4
4
78
71
9
4
4
88
29
9
4
4
46
27
SHASHWAT SHARMA
77
6
4
4
91
65
9
4
3
85
73
7
4
4
88
73
5
4
4
86
65
7
4
4
80
53
6
4
4
67
20
9
4
4
37
28
RAJVARDHAN SINGH
80
8
4
4
96
78
10
3
4
95
77
8
4
4
93
72
NR
4
4
80
76
8
4
4
92
75
8
4
4
91
29
10
4
4
47
NR-NO RESPONSE
DAYAWATI MODI PUBLIC SCHOOL : RAEBARELI
HALF YEARLY EXAMINATION RESULT 2020
CLASS - I D

ENGLISH

HINDI

MATHEMATICS

SCIENCE
SOCIAL STUDIES
COMPUTER

G.K./Value Education
S.No.

NAME OF THE STUDENT
80

( III Test)
10

(Tests)
5

(Activity)
5

(Overall Perfor.)
100

(Total)

80

( III Test)
10

(Tests)
5

(Activity)
5

(Overall Perfor.)
100

(Total)

80

( III Test)
10

(Tests)
5

(Activity)
5

(Overall Perfor.)
100

(Total)

80

( III Test)
10

(Tests)
5

(Activity)
5

(Overall Perfor.)
100

(Total)

80

( III Test)
10

(Tests)
5

(Activity)
5

(Overall Perfor.)
100

(Total)

80

( III Test)
10

(Tests)
5

(Activity)
5

(Overall Perfor.)
100

(Total)

30

( III Test)
10

(Tests)
5

(Activity)
5

(Overall Perfor.)
50

(Total)

1
Agam vikram singh
77
9
4
4
94
73
10
5
4
92
77
10
4
4
95
72
10
3
4
89
72
9
3
3
87
66
9
3
3
81
27
9
3
3
42
2
Amrita
80
8
4
4
96
78
N.R
4
4
86
78
9
4
4
95
69
8
3
4
84
76
8
4
4
92
71
9
4
4
88
28
8
4
3
43
3
Anant Tiwari
80
9
4
4
97
74
10
3
4
91
76
9
3
4
92
61
9
3
4
77
70
10
3
3
86
66
9
3
3
81
28
9
3
3
43
4
Ananya
80
9
4
4
97
76
10
4
4
94
80
9
4
4
97
60
N.R
3
3
66
77
10
4
3
94
57
8
4
4
73
27
9
3
3
42
5
Ananya Srivastav
73
9
4
4
90
N.R
10
1
1
12
74
7
3
3
87
74
8
4
4
90
72
9
4
4
89
67
9
3
3
82
27
8
4
4
43
6
Antra Patel
80
10
4
4
98
80
10
2
4
96
80
10
4
5
99
73
10
3
3
89
76
10
4
4
94
76
9
4
4
93
29
10
4
4
47
7
Apoorva Tripathi
80
9
4
4
97
80
10
5
4
99
80
10
4
4
98
73
10
4
3
90
77
10
4
4
95
75
9
4
4
92
29
9
4
4
46
8
Arohi Tiwari
80
10
4
4
98
80
10
5
4
99
80
10
5
4
99
68
10
5
3
86
76
9
4
4
93
77
10
4
4
95
29
9
4
4
46
9
Aryansh Tiwari
77
10
4
4
95
77
10
5
4
96
78
9
4
4
95
74
10
4
3
91
74
9
4
4
91
71
8
4
3
86
28
10
3
3
44
10
Astitva

Gupta
77
10
4
4
95
72
10
4
3
89
80
10
4
4
98
72
10
3
3
88
73
10
4
4
91
54
10
4
4
72
29
10
3
3
45
11
Avantika yadav
77
8
4
4
93
74
9
3
3
89
N.R
9
2
2
13
68
6
3
3
80
70
7
3
3
83
60
8
3
3
74
29
6
3
3
41
12
Avyukt Singh
80
10
4
4
98
69
10
2
4
85
80
9
4
5
98
61
10
3
3
77
76
10
4
4
94
75
10
4
4
93
29
10
4
4
47
13
Ojasvita Singh
80
10
4
4
98
74
10
4
4
92
80
9
4
5
98
77
10
3
3
93
76
10
4
4
94
71
10
4
4
89
29
10
4
4
47
14
Prashant

Singh
80
10
4
4
98
77
10
5
4
96
78
9
4
4
95
69
10
3
3
85
76
10
4
4
94
65
9
4
4
82
29
10
4
4
47
15
Prateek Chaudhary
77
9
4
4
94
76
10
3
4
93
77
9
4
4
95
70
10
3
3
86
74
10
4
4
92
70
9
4
4
87
28
10
3
3
44
16
Priyansh Singh
80
10
4
4
98
78
9
3
4
94
78
10
4
4
96
74
10
3
3
90
72
10
4
4
90
75
10
4
4
93
29
10
4
4
47
17
Samrat Yadav
47
6
4
4
61
70
8
3
4
85
N.R
9
2
2
13
63
8
3
3
77
61
10
3
3
77
8
9
3
3
23
27
9
3
3
42
18
Ujjwal Singh
N.R
9
3
3
15
77
10
5
4
96
72
9
3
3
87
68
10
3
3
84
64
9
3
3
90
62
8
3
3
76
27
9
3
3
42
19
Virat Singh
80
9
4
4
97
70
10
4
4
88
80
9
3
3
95
69
10
3
3
85
72
10
3
3
90
64
9
3
3
79
27
9
3
3
42
20
Ver Mishra
80
10
4
4
98
77
10
3
4
94
80
9
4
4
97
68
9
3
3
83
69
10
4
4
87
71
9
4
4
88
28
9
4
3
44
21
Kavya Singh
74
8
4
4
90
N.R
10
1
2
14
N.R
9
4
3
16
74
6
3
3
86
73
7
3
3
87
N.R
9
3
2
14
27
9
4
3
43
22
Shikhar Singh
67
N.R
4
4
75
76
N.R
2
2
80
70
N.R
3
3
76
50
N.R
3
3
56
56
N.R
3
3
62
47
N.R
3
3
53
27
N.R
2
2
31
23
Siddhant

Singh
80
N.R
4
4
88
73
N.R
2
2
77
76
N.R
3
3
82
55
N.R
3
3
61
74
N.R
3
3
80
47
N.R
3
3
53
26
N.R
2
2
31
24
Raghvendra

pratap Singh
77
N.R
4
4
85
68
N.R
2
2
72
69
N.R
3
3
75
67
N.R
3
3
73
65
N.R
3
3
71
45
N.R
3
3
51
N.R
N.R
2
2
4
DAYAWATI MODI PUBLIC SCHOOL : RAEBARELI
HALF YEARLY EXAMINATION RESULT 2020

CLASS- II A

ENGLISH

HINDI

MATHEMATICS

SCIENCE
SOCIAL STUDIES
COMPUTER

G.K./Value Education
S.No.

NAME OF THE STUDENT
80

( III Test)
10

(Tests)
5

(Activity)
5

(Overall Perfor.)
100

(Total)

80

( III Test)
10

(Tests)
5

(Activity)
5

(Overall Perfor.)
100

(Total)

80

( III Test)
10

(Tests)
5

(Activity)
5

(Overall Perfor.)
100

(Total)

80

( III Test)
10

(Tests)
5

(Activity)
5

(Overall Perfor.)
100

(Total)

80

( III Test)
10

(Tests)
5

(Activity)
5

(Overall Perfor.)
100

(Total)

80

( III Test)
10

(Tests)
5

(Activity)
5

(Overall Perfor.)
100

(Total)

30

( III Test)
10

(Tests)
5

(Activity)
5

(Overall Perfor.)
50

(Total)

1
AANANDI GUPTA
72
9
4
4
89
76
10
3
3
92
68
10
4
4
86
79
10
4
4
97
68
9
4
4
85
79
9
4
4
96
29
7
4
4
44
2
AARDHYA AWASTHI
73
9
4
4
90
77
10
4
3
94
79
10
5
4
98
79
10
5
4
98
72
10
5
4
91
74
10
5
4
93
28
9
4
4
45
3
AARUSH PRATAP SINGH
62
8
4
4
78
80
10
4
3
97
73
10
4
4
91
80
9
4
4
97
48
10
4
3
65
76
10
5
4
95
NR
9
4
4
17
4
AAYU SRIVASTAVA
49
10
4
3
66
32
10
2
2
46
69
10
4
4
87
55
5
4
4
68
69
9
4
4
86
36
9
4
4
53
25
5
2
2
34
5
ABDULLAH ZAMEER
73
8
4
3
88
77
10
2
2
91
75
10
4
4
93
64
9
3
4
80
69
10
4
4
87
76
9
4
3
92
20
8
2
2
32
6
ADARSH TRIPATHI
47
10
4
4
65
72
10
3
3
88
64
10
4
4
82
76
10
4
4
94
63
10
4
4
81
70
9
4
4
87
27
10
3
4
44
7
ADITYA NARAYAN SHUKLA
80
10
4
4
98
80
9
3
4
96
75
10
4
4
93
55
9
4
4
72
64
10
4
4
82
80
8
4
4
96
30
9
4
4
47
8
AGRAYAN SINGH
77
10
4
4
95
78
10
3
3
94
80
10
4
4
98
80
10
5
4
99
77
10
5
4
96
80
10
4
4
98
30
10
4
4
48
9
AKSHARA SINDEY
45
9
4
4
62
78
10
3
3
94
71
10
4
4
89
61
8
4
4
77
NR
9
4
4
17
69
9
4
4
86
27
8
4
3
42
10
AKSHARA TRIPATHI
63
9
4
4
80
69
10
2
2
83
72
10
4
4
90
72
10
4
4
90
72
10
4
4
90
80
9
5
4
98
15
8
2
3
28
11
ANUBHAV SRIVASTAVA
72
8
4
3
87
72
9
3
3
87
69
10
4
4
87
80
10
3
4
97
80
9
5
4
98
74
5
4
3
86
29
9
2
4
44
12
ANVESHA JHA
70
9
4
4
87
64
10
3
3
80
69
10
4
4
87
58
9
4
4
75
49
10
4
4
67
61
8
4
3
76
22
9
2
3
36
13
ANVI DWIVEDI
79
10
4
4
97
80
10
4
3
97
80
10
4
4
98
80
9
5
4
98
79
10
4
4
97
69
9
4
3
85
28
10
4
4
46
14
AROHI SRIVASTAVA
77
10
4
4
95
78
9
3
3
93
76
10
4
4
94
80
10
5
4
99
79
10
5
4
98
71
10
4
4
89
27
9
4
4
44
15
ARYA YADAV
73
9
4
4
90
80
10
4
3
97
75
10
4
4
93
80
10
4
4
98
77
10
4
4
95
80
10
5
4
99
25
9
4
4
42
16
ATULYA KUMAR SHUKLA
68
10
4
4
86
76
10
3
3
92
80
10
4
4
98
53
10
4
4
71
79
10
4
4
97
80
10
5
4
99
29
9
4
4
46
17
AYUSH PANDEY
67
8
4
4
83
78
10
3
3
94
71
10
4
3
88
80
9
4
4
97
77
10
4
4
95
76
5
4
3
88
27
9
2
3
41
18
AYUSHI YADAV
65
10
4
4
83
66
10
3
3
82
73
10
4
4
91
67
9
4
4
84
75
10
4
4
93
61
9
4
4
78
27
9
3
3
42
19
DIVYANSH SRIVASTAVA
26
6
4
3
39
70
10
3
3
86
61
10
4
4
79
80
7
4
4
95
37
8
4
4
53
62
7
4
4
77
21
8
4
4
37
20
HIMANSHU PAL
73
10
4
4
91
74
10
3
3
90
73
10
4
4
91
80
10
4
4
98
77
10
4
4
95
74
10
4
4
92
29
8
2
3
42
21
MADHAV AGARWAL
80
10
4
4
98
80
10
3
4
97
80
10
4
4
98
79
10
5
4
98
79
10
5
4
98
76
10
5
4
95
30
9
4
4
47
22
NAINA DUBEY
74
10
4
4
92
80
10
4
4
98
80
10
5
4
99
80
10
5
4
99
77
10
5
4
96
75
10
5
4
94
29
9
2
3
43
23
NAIVEDYA KAUSHAL
70
10
4
3
87
65
10
3
3
81
76
10
4
4
94
80
10
5
4
99
76
9
4
4
93
20
10
3
3
36
24
10
2
2
38
24
NAVYA DIXIT
45
8
4
4
61
52
10
3
3
68
68
10
4
3
85
80
9
3
4
96
57
10
4
3
74
76
8
5
4
93
23
8
3
4
38
25
RUDRA PRATAP SINGH
64
10
4
4
82
69
10
3
3
85
76
10
5
4
95
72
9
5
4
90
73
10
4
4
91
72
9
5
4
90
23
10
4
4
41
26
SAKSHI SINGH
70
7
4
4
85
73
10
3
3
89
77
10
4
4
95
79
10
4
4
97
77
10
4
4
95
78
10
5
4
97
26
7
4
4
41
27
SHASHWAT SRIVASTAVA
61
8
4
4
77
76
10
3
4
93
80
9
4
4
97
67
9
3
4
83
56
10
4
4
74
66
9
4
4
83
29
9
2
3
43
28
SHAURYA VARDHAN SINGH
67
9
3
3
82
73
10
3
3
89
73
10
4
4
91
79
9
5
4
97
71
10
4
4
89
79
10
4
4
97
19
10
2
3
34
29
SHIVANSHI SINGH
80
8
4
4
96
80
10
3
4
97
72
10
4
4
90
77
10
5
4
96
64
10
4
4
82
79
9
5
4
97
30
10
3
4
47
30
SHREYANSH YADAV
77
10
4
4
95
77
10
3
3
93
77
10
4
4
95
80
10
5
4
99
77
10
4
4
95
79
10
5
4
98
30
10
5
4
49
31
SHREYASHI YADAV
79
10
4
4
97
80
10
3
3
96
80
10
5
4
99
80
10
5
4
99
79
10
4
4
97
80
10
5
4
99
30
9
5
4
48
32
SIDDHANT MOURYA
68
10
4
4
86
77
10
3
3
93
79
10
4
4
97
77
10
4
4
95
76
10
4
4
94
71
9
4
3
87
29
9
4
4
46
33
SIDDHARTH BAJPAI
76
6
3
3
88
77
10
3
3
93
75
10
4
3
92
80
8
4
4
96
77
9
4
3
93
77
6
4
4
91
30
7
4
4
45
34
SURYANSH
80
10
4
4
98
80
10
3
3
96
77
10
4
4
95
80
10
5
4
99
79
10
5
4
98
79
10
4
4
97
28
9
5
4
46
35
VAISHNAVI SINGH
58
9
4
4
75
73
10
4
4
91
69
10
4
4
87
53
8
3
4
68
65
10
4
4
83
64
6
4
3
77
21
9
4
3
37
36
VIRAT SINGH
60
10
3
3
76
80
10
3
4
97
80
10
4
4
98
64
9
4
4
81
77
10
4
4
95
79
10
4
4
97
28
9
4
4
45
37
YUGLESH YADAV
72
8
4
4
88
78
10
3
3
94
76
10
4
4
94
80
10
4
4
98
68
10
4
4
86
75
9
4
4
92
14
10
3
3
30
38
CHAITANYA TRIVEDI
80
10
4
4
98
80
10
4
4
98
80
10
4
4
98
80
10
5
4
99
79
10
5
4
98
80
10
5
4
99
30
9
4
4
47
DAYAWATI MODI PUBLIC SCHOOL : RAEBARELI
HALF YEARLY EXAMINATION RESULT 2020

CLASS- II B

ENGLISH

HINDI

MATHEMATICS

SCIENCE
SOCIAL STUDIES
COMPUTER

G.K./Value Education
S.No.

NAME OF THE STUDENT
80

( III Test)
10

(Tests)
5

(Activity)
5

(Overall Perfor.)
100

(Total)

80

( III Test)
10

(Tests)
5

(Activity)
5

(Overall Perfor.)
100

(Total)

80

( III Test)
10

(Tests)
5

(Activity)
5

(Overall Perfor.)
100

(Total)

80

( III Test)
10

(Tests)
5

(Activity)
5

(Overall Perfor.)
100

(Total)

80

( III Test)
10

(Tests)
5

(Activity)
5

(Overall Perfor.)
100

(Total)

80

( III Test)
10

(Tests)
5

(Activity)
5

(Overall Perfor.)
100

(Total)

30

( III Test)
10

(Tests)
5

(Activity)
5

(Overall Perfor.)
50

(Total)

1
Arush Srivastava
70
8
4
3
85
73
8
5
4
90
75
5
4
4
88
72
9
4
4
89
78
10
4
4
96
75
9
4
4
92
28
10
4
4
46
2
Abhay Pratap Yadav
63
8
4
3
78
69
10
5
4
88
80
10
5
4
99
67
10
4
4
85
80
10
4
4
98
74
8
5
4
91
28
9
4
4
45
3
Abhi Sahu
72
9
3
4
88
73
9
2
3
91
71
10
4
3
88
60
8
4
4
76
70
10
4
4
88
60
10
4
4
78
28
7
4
4
43
4
Aditi Yadav
71
9
4
3
87
72
10
4
4
90
73
10
4
3
90
53
10
4
4
71
30
9
4
3
46

NR
9
4
4
17
30
9
4
4
47
5
Akarshan Pratap Singh
64
9
4
4
81
74

NR
1
2
77
80

NR
4
2
86
53

NR
4
4
61
69

NR
3
3
75
72

NR
5
4
81
29

NR
4
4
37
6
Akarsh Yadav
74
10
4
3
91
76
10
5
4
95
71
10
4
3
88
60
10
5
4
79
74
10
4
4
92
75
10
5
4
94
27
8
4
4
43
7
Anant Pandey
57
6
3
4
70
70
10
4
4
88
65
8
5
4
82
67
10
4
4
85
76
7
4
4
91
66
9
5
4
84
26
10
4
4
44
8
Anubhuti Yadav
66
8
4
3
81
78
9
3
4
94
64
5
4
3
76
73
9
4
4
90
73
8
4
3
88
73
8
4
4
89
29
8
4
4
45
9
Anjal Srivastava
77
9
4
4
94
72
10
5
4
91
77
10
5
4
96
59
9
4
4
76
80
10
4
4
98
75
10
5
4
94
30
10
4
4
48
10
Aradhya Rawat
76
10
3
4
93
78
10
3
4
95
71
10
4
3
88
59
9
4
4
76
68
10
4
4
86
74
10
4
4
92
24
10
4
4
42
11
Arul Jaiswal
61
8
3
3
75
73
10
4
4
91
76
9
4
4
93
73
10
5
4
92
45
9
4
4
62
72
10
4
4
90
29
9
4
4
46
12
Aryan Yadav
41
7
2
3
53
32

NR
1
1
34
17
9
4
3
33

NR
9
4
4
17
16
10
4
3
33
44
6
4
4
58
6
10
4
4
24
13
Avi Shukla
52
9
3
4
68
70
10
5
4
89
77
10
5
4
96
53
10
4
4
71
51
10
4
4
69
71
10
5
4
90
26
10
4
4
44
14
Ayushi Yadav
52
8
3
3
66
60
8
4
4
76
72
9
5
4
90
73
10
4
4
91
78
10
4
4
96
62
10
4
4
80
28
9
4
4
45
15
Deeva Jain
57
10
4
4
75
76
10
5
4
95
80
10
5
4
99
67
10
4
4
85
78
10
4
4
96
72
10
4
4
90
29
10
4
4
47
16
Devansh Awasthi
76
8
3
4
91
77
10
3
4
94
64
10
4
4
82
67
10
4
4
85
39
10
4
4
57
60
10
4
4
78
29
10
4
4
47
17
Harmeet Singh Khanuja
70
9
3
4
76
77
10
4
4
95
80
10
4
3
97
67
10
4
4
85
80
10
4
3
97
66
9
4
4
83
30
10
4
4
48
18
Jayati Shukla
74
10
4
3
86
80
10
5
4
99
79
10
4
4
97
69
9
4
4
86
78
10
4
4
96
74
10
5
4
93
8
9
4
4
25
19
Krishna Singh
69
10
4
4
91
73
9
3
3
88
71
5
3
4
83
27
9
4
4
44
69
10
3
3
85
59
9
4
4
76
28
10
4
4
46
20
Mohd Umar
77
9
3
4
87
80
10
4
4
98
71
10
4
4
88
64
10
4
4
82
76
10
3
3
92
72
10
4
4
90
26
10
4
4
44
21
Nandani Singh
64
6
2
3
93
76
10
4
4
94
73
10
4
3
90
69
10
4
4
87
78
10
4
4
96
65
9
4
4
82
20
10
4
4
38
22
Pihu Shukla
66
8
3
4
81

NR
8
1
1
10

NR
5
3
3
11

NR

NR
4
4
8
52
9
4
3
68
58

NR
4
4
66
18
8
4
4
26
23
Raj Gaud
58
8
3
4
73

NR
10
4
4
18
51
6
4
3
64
59
7
4
4
74
53
9
4
4
70
64
9
4
4
81
19
10
4
4
37
24
Rashi Pal
74
8
4
3
89
76
10
5
95
72
10
4
4
90
67
9
4
4
84
78
10
4
3
95
65
9
4
4
82
29
8
4
4
45
25
Saanvi Singh
66
10
4
4
84
80
10
5
4
99
79
10
5
4
98
67
10
4
4
85
80
10
4
4
98
75
10
5
4
94
30
10
4
4
48
26
Shambhavi Purwar
70
8
4
3
85
73
10
4
4
91
72
10
4
4
90
73
10
4
4
91
80
10
4
4
98
73
10
4
4
91
29
10
4
4
47
27
Sheikh Misbah
58
9
4
3
74
70
10
3
4
87
56
8
4
4
72
53
10
4
4
71
46
10
4
3
63
54
9
5
4
72
24
9
4
4
41
28
Shreyash Srivastava
74
9
3
4
90
80
10
4
4
98
80
10
4
4
98
67
9
4
4
84
65
9
4
4
82
72
9
4
4
89
29
9
4
4
46
29
Shubhi Dwivedi

74
9
4
3
90
76
10
5
4
95
72
10
4
4
90
72
10
5
4
91
77
10
4
4
95
75
10
4
4
93
28
9
4
4
45
30
Siddharth Yadav
66
8
3
4
81
80
10
4
4
98
75
10
4
4
93
73
10
4
4
91
76
10
4
4
94
64
10
4
4
82
29
9
4
4
46
31
Siddhant Singh
66
8
4
3
81

NR
9
1
1
11
80
10
4
4
98
67
10
4
4
85
77
10
4
4
95

NR
10
4
4
18
30
10
4
4
48
32
Siddhi

69
10
5
4
88
64
10
4
4
82
60
8
4
4
76
73
9
4
4
90
44
10
4
4
62
77
10
5
4
96
21
9
4
4
38
33
Sneha Yadav
61
7
3
4
75
74
9
4
3
90
80
9
3
4
96
33
10
4
4
51
77
10
4
4
95
57
4
5
4
70
30
10
4
4
48
34
Suddhanshu Yadav
57
8
4
3
74
80
9
3
4
96
72
10
4
4
90
69
10
4
4
87
77
10
4
4
95
74
10
4
4
92
30
10
4
4
48
35
Sunay Dixit
73
10
5
4
92
74
10
3
3
90
47
7
4
4
62
73
10
4
4
91
57
9
4
4
74
77
10
4
4
95
25
6
4
4
39
36
Trisha Trivedi
54
7
2
3
66
78
9
4
4
95
80
10
4
4
98
32
8
4
4
48
71
10
4
4
89
66
8
5
4
83
28
7
4
4
43
37
Ujjawal Jaiswal
65
9
3
4
81
78
10
2
3
93
73
5
3
4
85
64
9
4
4
81
68
10
4
3
85
75
10
4
4
93
27
9
4
4
44
38
Zunneerah Zameer
70
6
4
3
83
65
8
3
3
79

NR
9
3
3
15
64
7
5
4
80

NR
9
3
4
16
70
10
4
4
88
28
9
4
4
45
NA-Not Applicable

NR-No Response
DAYAWATI MODI PUBLIC SCHOOL : RAEBARELI
HALF YEARLY EXAMINATION RESULT 2020

CLASS- II C

ENGLISH

HINDI

MATHEMATICS

SCIENCE
SOCIAL STUDIES
COMPUTER

G.K./Value Education
S.No.

NAME OF THE STUDENT
80

( III Test)
10

(Tests)
5

(Activity)
5

(Overall Perfor.)
100

(Total)

80

( III Test)
10

(Tests)
5

(Activity)
5

(Overall Perfor.)
100

(Total)

80

( III Test)
10

(Tests)
5

(Activity)
5

(Overall Perfor.)
100

(Total)

80

( III Test)
10

(Tests)
5

(Activity)
5

(Overall Perfor.)
100

(Total)

80

( III Test)
10

(Tests)
5

(Activity)
5

(Overall Perfor.)
100

(Total)

80

( III Test)
10

(Tests)
5

(Activity)
5

(Overall Perfor.)
100

(Total)

30

( III Test)
10

(Tests)
5

(Activity)
5

(Overall Perfor.)
50

(Total)

1
Abhishek Srivastava
74
10
4
4
92
78
10
4
4
96
80
10
4
4
98
80
10
4
4
98
79
10
4
4
97
73
10
4
4
91
30
9
4
4
47
2
Aditya Kumar
74
10
4
4
92
80
10
4
3
97
75
10
4
4
93
80
9
4
4
97
79
10
4
4
97
79
10
4
4
97
26
10
4
4
44
3
Advait kaushal
72
9
4
3
88
37
10
3
3
53
80
10
40
4
98
74
10
3
3
90
79
10
4
4
97
67
10
4
3
84
29
9
4
4
46
4
Akhya
N.R.
N.R.
N.R.
N.A.
N.R.
N.R.
N.R.
N.A.
N.R.
N.R.
N.R.
N.A.
N.R.
N.R.
N.R.
N.A.
N.R.
N.R.
N.R.
N.A.
N.R.
N.R.
N.R.
N.A.
N.R.
N.R.
N.R.
N.A.
5
Aman
69
10
3
4
86
80
10
4
3
97
73
10
4
4
91
80
10
4
4
98
79
10
4
4
97
75
10
4
4
93
28
9
4
4
45
6
Amrita Verma
78
10
4
4
96
76
10
4
3
93
80
10
4
4
98
80
10
4
4
98
80
10
4
4
98
76
10
4
4
94
29
9
4
4
46
7
Aniruddha Singh
43
N.R.
3
3
49
69
N.R.
2
2
73
69
10
4
3
86
67
10
3
3
83
76
10
4
4
94
50
N.R.
4
3
57
N.R.
8
4
4
16
8
Anshita

77
10
4
4
95
80
10
3
4
97
77
10
4
4
95
80
10
4
4
98
79
10
4
4
97
62
10
4
4
80
27
8
4
4
43
9
Anshuman Mishra
73
9
4
4
90
73
10
3
4
90
73
10
4
4
91
75
10
4
4
93
53
9
4
4
70
60
10
4
4
78
23
9
4
4
40
10
Anukriti

Singh
74
10
4
4
92
80
10
4
4
98
80
10
5
4
98
80
10
4
4
98
79
10
4
4
97
80
10
5
4
99
30
10
5
4
49
11
Aradhya Verma
57
9
3
3
72
69
10
3
3
85
57
10
4
4
75
74
8
3
3
88
69
N.R.
4
4
77
75
9
4
4
92
27
8
4
4
43
12
Arshveer Singh
76
9
4
4
93
73
10
4
3
90
79
10
4
4
97
80
10
4
4
98
79
9
4
4
96
81
N.R.
4
3
88
30
10
4
4
48
13
Arun Kumar
61
7
3
3
74
73
10
2
2
87
73
10
4
4
91
80
9
3
4
96
72
10
4
4
90
66
8
4
4
82
22
8
4
4
38
14
Ashni Srivastava
77
10
4
4
95
74
10
4
3
91
80
10
4
4
98
72
10
4
4
90
75
10
4
4
93
78
10
5
4
97
29
10
4
4
47
15
Ashutosh Srivastava
63
9
3
4
79
62
10
3
3
78
60
10
4
4
78
71
9
3
4
87
39
9
4
4
56
58
10
4
3
75
22
8
4
4
38
16
Astha Singh
75
10
3
4
92
75
10
4
3
92
72
10
4
4
90
80
10
4
3
97
77
10
4
4
95
77
10
4
4
95
30
10
4
4
48
17
Devraj Sahu
72
10
3
4
89
78
9
4
4
95
73
10
4
4
91
77
9
3
4
93
80
10
4
4
98
70
9
4
4
87
30
9
4
4
47
18
Divyansh

73
10
4
4
91
78
10
3
4
95
80
10
4
4
98
80
9
4
4
97
67
10
4
4
85
77
10
5
4
96
29
10
4
4
47
19
Divyansh Rajput
70
10
4
4
88
80
10
3
4
97
80
10
4
4
98
73
10
3
3
89
80
10
4
4
98
78
10
4
4
96
30
10
4
4
18
20
Divyanshi Singh
N.R.
N.R.
2
2
4
76
N.R.
2
2
80
71
N.R.
4
4
79
N.R.
N.R.
2
2
4
N.R.
N.R.
N.R.
2
2
N.R.
N.R.
N.R.
2
2
N.R.
N.R.
N.R.
2
2
21
Kavya Gupta
74
10
3
4
91
72
10
3
3
88
49
10
4
4
67
77
10
3
4
94
72
10
4
4
90
75
10
4
4
93
28
7
4
4
43
22
Lucky Mishra
64
8
3
3
78
67
10
3
4
84
40
10
4
3
57
69
5
3
3
80
55
9
4
4
72
58
3
4
4
69
29
N.R.
4
4
37
23
Mohd Arsh
44
7
3
3
57
56
9
3
3
71
63
9
4
4
80
60
9
4
3
76
68
10
4
4
86
50
9
4
4
67
22
5
4
4
35
24
Nishchhal Dwivedi
77
10
4
4
95
80
10
4
4
98
77
10
4
4
95
80
10
4
4
98
79
10
4
4
97
76
10
4
4
94
30
10
4
4
48
25
Prakhar Shukla
45
8
4
4
61
22
10
3
3
38
43
8
4
4
59
53
8
4
4
69
56
10
4
4
74
50
10
4
4
68
29
7
4
4
44
26
Prerna Trivedi
67
8
4
4
83
66
4
3
3
76
69
8
4
4
85
80
8
4
4
96
76
10
4
4
94
70
6
4
4
84
27
8
4
4
43
27
Saakhi Preet Kaur
74
10
4
4
92
80
10
4
3
97
80
10
4
4
98
77
9
4
3
93
80
10
4
4
98
76
10
4
4
94
29
8
4
4
45
28
Samriddhi Pandey
47
8
4
4
63
61
10
4
3
78
63
8
4
4
79
77
9
4
4
94
76
10
4
4
94
60
10
4
4
78
29
9
4
4
46
29
Sanskriti Singh
77
10
3
3
93
80
10
4
3
97
80
10
4
4
98
76
10
4
4
94
77
10
4
4
95
73
10
4
4
91
30
10
4
4
48
30
Sarthak Maurya
76
10
4
4
94
77
10
4
4
95
80
10
4
4
98
76
10
4
4
94
77
10
4
4
95
77
10
4
3
94
29
9
4
4
46
31
Sashank Patrel
31
10
4
4
49
74
10
4
4
92
75
10
4
4
93
74
10
3
4
91
77
10
4
4
95
48
10
4
3
65
28
9
4
4
45
32
Shalvi Verma
74
9
3
3
89
76
10
2
2
90
75
10
4
3
92
77
10
3
3
93
79
10
4
4
97
79
9
5
4
97
30
9
4
4
47
33
Shaurya Dwivedi
70
10
4
4
88
80
10
4
4
98
76
10
4
4
94
76
9
4
4
93
79
10
4
4
97
63
10
4
4
81
27
10
4
4
45
34
Shivank
80
10
4
4
98
80
10
4
3
97
80
10
4
4
98
80
10
4
4
98
79
10
4
4
97
79
10
5
4
98
28
10
4
4
46
35
Shreshth Gupta

80
10
4
4
98
80
10
4
3
97
80
10
5
4
99
80
10
4
4
98
80
10
4
4
98
80
10
5
4
99
30
10
5
4
49
36
Shreyanshi Singh
65
10
4
4
83
76
10
4
3
93
73
10
4
4
91
71
9
3
4
87
80
10
4
4
98
70
10
4
4
88
25
10
4
4
43
37
Stuti Srivastava
52
9
4
4
69
74
10
3
3
90
63
10
4
4
81
76
9
4
4
93
73
10
4
4
91
72
8
4
4
88
27
9
4
4
44
38
Vedant Jalan
25
9
4
3
41
74
10
3
2
89
77
10
4
4
95
80
6
4
4
94
56
8
4
4
72
73
10
4
4
91
30
8
4
4
46
39
Veer Verma
20
9
2
2
33
78
10
2
2
92
69
10
4
3
86
80
9
2
2
93
77
10
4
4
95
67
9
4
4
84
29
8
4
4
45
40
Vidu
80
10
4
4
98
77
10
3
3
93
80
10
5
4
99
79
10
4
4
97
79
10
4
4
97
79
9
5
4
97
29
10
5
4
48
41
Yukti singh
70
10
4
4
88
77
9
3
3
92
76
10
4
4
94
76
9
4
3
92
79
10
4
4
97
73
9
4
4
90
25
8
4
4
41
NR-NO RESPONSE
NA-NOT APPLICABLE
DAYAWATI MODI PUBLIC SCHOOL : RAEBARELI
HALF YEARLY EXAMINATION RESULT 2020

CLASS- II D

ENGLISH

HINDI

MATHEMATICS

SCIENCE
SOCIAL STUDIES
COMPUTER

G.K./Value Education
S.No.

NAME OF THE STUDENT
80

( III Test)
10

(Tests)
5

(Activity)
5

(Overall Perfor.)
100

(Total)

80

( III Test)
10

(Tests)
5

(Activity)
5

(Overall Perfor.)
100

(Total)

80

( III Test)
10

(Tests)
5

(Activity)
5

(Overall Perfor.)
100

(Total)

80

( III Test)
10

(Tests)
5

(Activity)
5

(Overall Perfor.)
100

(Total)

80

( III Test)
10

(Tests)
5

(Activity)
5

(Overall Perfor.)
100

(Total)

80

( III Test)
10

(Tests)
5

(Activity)
5

(Overall Perfor.)
100

(Total)

30

( III Test)
10

(Tests)
5

(Activity)
5

(Overall Perfor.)
50

(Total)

1
Aarav Singh
66
8
4
3
81
78
9
4
4
95
71
10
4
4
89
77
9
4
4
94
67
10
5
4
96
77
9
4
5
95
27
10
3
4
44
2
Abhinav Yadav
61
7
2
3
73
73
8
2
1
85
69
10
5
4
88
77
7
4
4
92
39
7
5
4
55
65
8
4
3
80
24
9
3
4
40
3
Abhyuday Awasthi
NR
NR
2
1
3
74
9
4
3
89
64
10
4
4
82
NR
9
4
4
17
44
10
4
4
62
62
10
3
3
78
26
9
3
4
42
4
Ansh Singh
NR
NR
3
3
5
60
10
1
1
72
56
8
5
4
73
53
6
4
4
67
32
8
4
4
48
21
8
3
3
35
16
4
2
3
25
5
Ansh Yadav

NR
NR
1
1
2
58
8
1
1
68
32
8
4
4
48
21
3
3
27
NR
NR
2
2
4
10
3
3
3
19
NR
8
2
2
12
6
Anay Singh
64
7
3
3
77
64
10
3
4
81
75
10
5
4
94
77
7
4
4
92
68
8
5
4
85
52
6
3
3
64
25
10
2
2
39
7
Aradhya Singh
54
10
4
4
72
58
10
2
4
74
NR
9
5
4
18
79
8
4
4
95
75
10
5
4
94
NR

9
NR

9
24
8
2
3
37
8
Atharv Awasthi
65
10
5
4
84
73
10
4
4
91
76
10
4
4
94
80
10
5
4
99
77
10
4
4
95
70
10
3
3
86
29
9
3
5
46
9
Atishay Verma

74
9
3
4
90
74
10
5
4
93
79
10
4
4
97
80
10
5
4
99
77
10
5
4
96
79
10
4
4
97
29
10
4
3
46
10
Avani Chaudhari
66
9
4
3
82
73
7
3
3
86
72
10
4
4
90
76
9
4
4
93
72
10
5
4
91
67
8
3
3
81
25
9
3
3
40
11
Ayush Kumar Maurya
66
10
5
4
85
73
10
4
3
90
76
9
5
4
94
79
8
4
4
95
79
10
4
4
97
62
10
3
3
78
28
10
2
3
43
12
Dev Mohan Mishra
74
10
3
4
91
73
9
3
2
87
71
10
5
4
90
80
10
5
4
99
75
10
5
4
94
77
10
4
4
95
20
9
2
3
34
13
Dhanya Singh

66
9
4
3
82
80
NR
2
3
85
75
10
5
4
94
80
10
4
4
98
72
10
4
4
90
66
8
4
3
81
26
8
3
3
40
14
Divi Mourya
77
10
5
4
96
73
10
4
4
91
68
10
5
4
87
80
10
5
4
99
59
10
5
4
78
71
10
4
4
89
29
10
4
4
47
15
Hariman soni

68
10
4
3
85
76
10
3
4
93
73
10
4
4
91
75
9
4
4
92
67
10
4
4
85
74
10
4
4
92
28
8
4
5
45
16
Hardik Singh

64
9
3
4
80
73
10
3
3
89
61
10
5
4
80
NR
9
4
4
17
24
9
4
4
41
45
NR

3
3
51
18
7
3
4
32
17
Kavya Singh

66
10
4
3
83
70
10
3
2
85
76
10
4
4
94
80
10
4
4
98
79
10
5
4
98
65
10
4
4
83
26
10
3
3
42
18
Lakshya Pratap Singh
65
8
4
3
80
73
10
5
4
92
79
10
5
4
98
80
10
4
4
98
76
10
5
4
95
76
10
4
4
94
28
10
4
5
47
19
Pragya Yadav
NR
5
3
4
12
49
8
1
2
60
NR
NR
2
3
5
16
8
4
3
30
NR
NR
2
1
3
9
4
3
3
19
9
10
2
3
24
20
Shashwat Shukla

76
10
5
4
95
70
10
4
4
88
69
10
4
4
86
80
10
3
4
98
73
10
5
4
92
70
10
4
3
87
28
10
4
4
46
21
Shatakshi Mishra

74
10
5
4
93
77
10
3
4
94
76
10
4
4
94
77
10
4
4
95
79
10
4
4
97
70
10
4
4
88
28
10
4
3
45
22
Swati Verma
61
6
2
3
72
NR
7
2
3
12
73
10
4
4
91
71
8
4
4
87
72
10
5
4
91
55
9
4
4
72
26
8
3
4
41
23
Tanmay Patel
49
7
3
4
63
66
10
2
1
79
77
8
4
4
93
67
5
4
4
80
53
8
5
4
70
57
10
4
4
75
27
3
3
4
37
24
Vanshika Tiwari

73
10
3
3
89
70
10
1
1
82
75
10
5
4
94
76
10
5
4
95
61
10
5
4
80
66
10
4
4
84
29
9
3
3
44
25
Vanika Singh
77
10
3
3
93
80
10
5
4
99
77
10
4
4
95
80
10
5
4
99
79
10
5
4
98
79
10
4
4
97
29
10
4
4
47
26
Vedang Tripathi

66
9
5
4
84
80
10
5
4
99
75
10
5
4
94
80
10
4
4
98
77
10
5
4
96
76
10
4
4
94
29
9
3
4
45
27
Vikramaditya Chauhan
61
6
4
3
74
56
10
4
2
72
24
10
5
4
43
73
6
4
4
87
56
10
5
4
74
47
5
4
3
59
26
9
2
3
40
28
Vinayk Mishra
69
9
5
4
87
69
8
4
3
84
76
10
4
4
94
76
9
4
4
93
71
9
5
4
89
69
10
4
3
86
27
8
2
3
40
29
Waqid Jamal

73
10
4
4
91
76
10
4
3
93
79
10
4
4
97
77
10
4
4
95
75
10
5
4
94
70
10
3
3
93
25
8
3
3
39
30
Yatharth

70
10
5
3
88
80
10
5
4
99
80
10
4
4
80
10
5
4
99
79
10
5
4
97
79
10
4
4
97
28
9
4
5
46
31
Mrigank Mishra
61
NR
2
3
66
73
NR
3
2
78
NR
NR
2
3
5
80
10
5
4
99
75
NR
5
4
84
73
NR

4
4
81
27
9
3
3
42
DAYAWATI MODI PUBLIC SCHOOL : RAEBARELI
HALF YEARLY EXAMINATION RESULT 2020

CLASS- III A

ENGLISH

HINDI

MATHEMATICS

SCIENCE
SOCIAL STUDIES
COMPUTER

G.K./Value Education
S.No.

NAME OF THE STUDENT
80

( III Test)
10

(Tests)
5

(Activity)
5

(Overall Perfor.)
100

(Total)

80

( III Test)
10

(Tests)
5

(Activity)
5

(Overall Perfor.)
100

(Total)

80

( III Test)
10

(Tests)
5

(Activity)
5

(Overall Perfor.)
100

(Total)

80

( III Test)
10

(Tests)
5

(Activity)
5

(Overall Perfor.)
100

(Total)

80

( III Test)
10

(Tests)
5

(Activity)
5

(Overall Perfor.)
100

(Total)

80

( III Test)
10

(Tests)
5

(Activity)
5

(Overall Perfor.)
100

(Total)

30

( III Test)
10

(Tests)
5

(Activity)
5

(Overall Perfor.)
50

(Total)

#REF!
0
1
Aadya Dwivedi
71
10
4
4
89
79
10
4
4
97
79
10
4
4
97
75
9
5
4
93
53
10
4
4
71
78
10
5
4
97
30
10
4
4
48
2
Aakarshan mishra
59
9
4
4
76
79
9
4
4
96
55
9
4
4
72
64
10
4
4
82
79
9
4
4
96
60
10
4
4
78
30
8
4
4
46
3
Aatika Khan
41
9
3
3
56
79
9
4
4
96
75
10
4
4
93
72
10
4
4
90
55
10
4
4
73
58
5
3
3
69
27
8
3
3
41
4
Abhimaan Thakur
77
10
4
4
95
80
10
4
4
98
80
10
4
4
98
76
10
5
4
95
64
10
4
4
82
80
10
5
4
99
30
10
4
4
48
5
Abhishu pratap singh
59
10
4
4
77
0
10
4
4
18
27
10
3
4
44
43
10
4
4
61
67
10
4
4
85
71
9
4
3
87
30
9
4
4
47
6
Adarsh raj pradhan
60
10
4
4
78
77
10
4
4
95
76
10
4
4
94
72
10
4
4
90
56
8
4
4
72
66
9
4
3
82
25
8
4
4
41
7
Agrim singh
68
9
3
3
83
80
9
4
4
97
49
8
4
4
65
63
10
4
4
81
76
8
4
4
92
57
7
4
4
72
21
8
3
3
35
8
Ananya sonker
60
10
4
4
78
76
9
4
4
93
75
10
4
4
93
73
10
4
3
90
67
9
3
3
82
75
4
3
3
85
21
9
4
4
38
9
Anurag mourya
NR
9
3
3
15
NR
8
4
4
16
NR
10
4
4
18
27
9
4
4
44
NR
9
4
4
17
25
7
3
4
39
20
NR
3
3
26
10
Aradhya choudhary
53
9
4
3
69
75
10
4
4
93
72
10
4
4
90
63
9
4
3
79
39
8
4
4
55
69
9
3
4
85
23
8
4
3
38
11
Aradhaya tiwari
69
7
4
3
83
77
8
4
4
93
77
9
4
4
94
75
10
4
4
93
72
8
4
3
87
71
10
4
4
89
NR
8
4
3
15
12
Atharv singh
69
8
3
3
83
77
10
4
4
95
73
10
4
4
91
69
9
4
4
86
61
8
4
4
77
64
8
4
4
80
25
10
3
3
41
13
Avijit dixit
69
10
3
3
85
80
10
4
4
98
73
10
4
4
91
67
10
4
3
84
61
9
4
4
78
72
10
4
4
90
27
8
3
3
41
14
Avika mishra
71
10
4
4
89
79
10
4
4
97
48
9
4
4
65
57
10
4
4
75
67
9
4
4
84
51
7
5
4
67
29
9
4
4
46
15
Ayushi saxena
63
9
4
3
79
80
10
4
4
98
77
10
4
4
95
76
9
4
4
93
48
9
4
4
65
76
9
3
4
92
30
9
4
3
46
16
Divyanshu mishra
53
NR
3
3
59
75
7
4
4
90
8
7
3
4
22
71
9