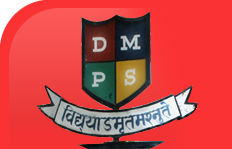 Activities
News & Events

Staff Meeting-02nd of July 2023
Mrs. A. Sidhu, the Director of the school took a staff meeting on 2nd of July 2023. She put emphasis on the following things-
1. Teachers must speak in English amongst themselves and with the students. They must encourage students to give answers in English and their mistakes should be checked.
2. Teachers must treat all children equally. There should be no partiality whatsoever. Give a child, the marks he deserves for the work he has done and NOT the marks you wish to give him/her because he is your relative or your friend's ward.
3. Teachers employed in the school are not permitted to take tuitions of children who are students here. Your teaching should be such that the children should not require tuitions.
4. Teachers are requested to come soberly dressed to school. There is absolutely no need to come dressed in the latest fashions. We have grown up children in the school and they have a tendency to pass snide remarks which do not speak well of the teachers or the students.
5. Teachers must respond to the messages and notices put In the class group immediately.
6. Mrs. A. Sidhu has been associated with the school since the past 38 years. She has put her heart and soul into keeping the flag of the school flying high and expects the same from every staff member
...
Last Updated :
Fri, 01 Dec 2023
Activities
GAMES AND SPORTS

Specialized coaching for budding sports talents.

Regular participation at CBSE, District, State, National & International Arenas.

Providing Physical Education as an optional subject at +2 level.

INTER SCHOOL COMPETITIONS

Students bring home a rich haul of trophies at Prestigious Co

mpetitions at National & International Level

Participation at Quality Control Circle, an International Event at CMS Lucknow – a Regular Feature

School Teams SENT to IIM Lucknow, Adolfest, and Expressions India on regular basis.

Conducted At All the three Levels - Junior, Middle & Senior.

Conducted round the year in different fields - Literary, Creative, Games & Sports.

Conducted to include healthy Competition
Thought for the day :
Road has Speed Limit, Bank has Money Limit, Exam has Time Limit, Tower has Height Limit, But Thinking has No Limit...So Think Big and Achieve Big.