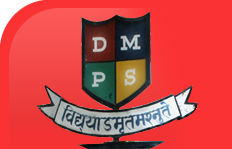 Activities
News & Events

News
The School is proud to announce that Our School Director/Principal Mrs. A Sidhu awarded by Lifetime achievement Award, Dedication and commitment to the cause of Education, Star Principal-2019 & Achievement and Excellent School- Dayawati Modi Public School in the Seminar held in New Delhi on 28th of July 2019.
. ...

News
We strongly object and discourage students from taking tuitions from teachers employed in the school. If a child is weak and requires tuition, he/she should take it from teachers other than those teaching in Dayawati Modi Public School. Weak students can take help from school teachers during school timing when the teacher is free.
The School Director Mrs. A. Sidhu held a meeting on the first day of school reopening after Session break. She emphasized on: 1. Not to force students for tuition but teach the weak students free of cost to improve the result. 2. She told the teachers about the improvement of discipline and attendance. 3. Teachers should not be friendly with the students.
...

News
Children who are picked and dropped to the school by their parents/rickshaws/drivers etc. must pic them up within 20-25 minutes after dispersal, thereafter the school staff/teacher will not be responsible. Children are kept waiting even from over an hour. Moreover,parents are late to pick up their children and are extremely rude to the office staff. This will not be tolerated.
Parents must not allow their children to carry mobile phones,pagers,tablets etc. to school. If found, they will be confiscated and a fine of Rs. 100/- will be imposed.
It is matter of great pride that our School director Mrs. A. Sidhu was awarded the Best Educationist award for outstanding achievements in the filed of Education by the International Institute of Education & Management at Delhi on the 30th of September 2016. She was also honoured with National Mahila Ratan Gold medal award.
Parents must be strict their wards' attending the school regularly(especially IX-XII) and also complete their assignments on time. 75% attendance is mandatory to appear in the Board Examination. The Board has clearly defined that a student may be debarred from appearing in the examination for misconduct and shortage of attendance. All students have been given home assignments for summer vacations. Parents must supervise that their ward(s) complete their home assignments.
For Assessment tests and examinations, please refer to the calendar in the students' diary. Class XII will have a separate examination schedule.
Parents co-operation is expected for maintaining discipline in the school. Any child breaking rules will be suspended.
Parents are requested not to switch of their phones as they will get information through SMS regarding any important matter connected with the school or their ward/wards
...
Last Updated :
Tue, 18 Feb 2020
FAQ
Q.1- When was your school established?
Ans Our school was established in 1984.

Q.2- Where is your school located?
Ans Our school is located at LUCKNOW ALLAHABAD ROAD GANGAGANJ, NH-2, RAEBARELI.

Q.3- Under which Management is your school running?
Ans The school is working under the aegis of Modi Group Limited, under the able guidance of the President , Mrs. Abha Modi.

Q.4- What is the Vision and Mission of your school?
Ans Vision- Institution of learning with a conducive environment nurturing the growth of an Overall Personality imbued with the Right Value System to develop Responsible Adults.
Mission- To impart quality education and create a spirit of excellence enabling the students to brace all challenges of life as well as, being conscious of our rich cultural heritage.

Q.5- Why should I admit my child in your school?
Ans Because we, at DMPS, provide ample opportunities to each and every child under our care, to develop to his fullest potential and thus moulding the young impressionable minds into responsible citizens of tomorrow.

Q.6- What is the Admission Procedure in your school?
Ans The Admission Procedure is as follows:
Nur – KG : No formal Test, Admission on the basis of Interaction with child and parent.
Class I – IX & XI : Written test and interview.

Q. 7- What are the subjects offered in class XI?
Ans Science Stream: English Phy., Chem., Maths, Bio., Comp. Sc., Ph. Ed., Hindi.
Commerce Stream : English,Acct., B.St., Eco., Ph.Ed., Hindi,Comp. Sc., Maths
Q.8- What is the USP (Unique Selling Propositiion) of your school?
Ans
Students well placed in reputed engineering colleges, afmc, and professional colleges.

Preparing students for competitive exams like NTSE.

Producing excellent Board Results.
Q.9- How have your students fared in Board Examinations?
Ans Our students have scaled glorious heights in Board Examinations
In 2010 – 11 : 50 Students got Grade 'A1' in all 5 subjects.
Shashank Mishra of Class XII topped in Science stream with 89% and Smriti Bajpai with
72% in Commerce.

Q.10- What kind of Co-Scholastic activities does your school promote?
Ans Literary Activities : Debate, Elocution, Declamation
Games & Sports : Cricket, Football, Karate, Basketball, Table Tennis, Yoga etc.
Co-Curricular : Drawing & Painting, Rangoli, Salad Making, Science Model, Dance,
Vocal Music, Instrumental Music etc.

Q.11- What opportunities and exposure does your school provide to the students?
Ans Our students participate in various competitions and activities at various levels- School, State, National levels. They have been excelling in several prestigious competitions like – QCC (Quality Core curriculum), Lucknow, 'Ocumen' at IIM, Lucknow, Adolfest, Delhi.

Q.12- How do you acquaint your students with latest avenues open for them?
Ans We organise Career Counselling Sessions, Seminars and Workshop round the session.
Thought for the day :
Road has Speed Limit, Bank has Money Limit, Exam has Time Limit, Tower has Height Limit, But Thinking has No Limit...So Think Big and Achieve Big.