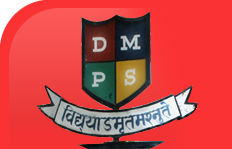 Activities
News & Events

Staff Meeting-05th of April 2021
Mrs. A. Sidhu, the Director of the school took a staff meeting on 5 July 2021. She put emphasis on the following things-
1. Teachers must speak in English amongst themselves and with the students. They must encourage students to give answers in English and their mistakes should be checked.
2. Teachers must treat all children equally. There should be no partiality whatsoever. Give a child, the marks he deserves for the work he has done and NOT the marks you wish to give him/her because he is your relative or your friend's ward.
3. Teachers employed in the school are not permitted to take tuitions of children who are students here. Your teaching should be such that the children should not require tuitions.
4. Teachers are requested to come soberly dressed to school. There is absolutely no need to come dressed in the latest fashions. We have grown up children in the school and they have a tendency to pass snide remarks which do not speak well of the teachers or the students.
5. Teachers should not leave the city during the online classes without prior information. If they leave the city without information their salary will be deducted.
6. Teachers should keep a watch on the students who are regularly irregular during the online classes. Inform about the same to the office and to the parents.
7. Do not leave the class group before the period is over. Leave the Google Meet only after all the students have left.
8. Avoid shifting online classes after the scheduled hours. Teachers must explain everything themselves. They should not put pirated matter from unreliable sources in the class groups.
9. Teachers must respond to the messages and notices put In the class group immediately.
10. Mrs. A. Sidhu has been associated with the school since the past 38 years. She has put her heart and soul into keeping the flag of the school flying high and expects the same from every staff member
...
Last Updated :
Tue, 02 Nov 2021
Communication To Parents
DAYAWATI MODI PUBLIC SCHOOL: RAEBARELI
CIRCULAR
Dear Parents,
1. The new academic session will begin from 3rd of April with summer timings (Junior Wing - 7.40 a.m. and Main School - 7.10 a.m.). JUNIOR WING CHILDREN NOT USING THE SCHOOL TRANSPORT MUST BE ON TIME. LATE COMERS WILL BE SENT BACK.
2. Parents MUST NOT ALLOW their children to carry mobile phones, pagers, tablets etc. to school. If found, they will be confiscated and a fine of Rs.100/- will be imposed.
3. Parents are asked to maintain the decorum of the school within the school premises specially in the Director/Principal's office. Please be careful as to how and what you speak about the school and the educators as your words and actions have a deep impact on the behavior and performance of your own wards/children.
4. Children must come to school in proper uniform, nails cut, hair short for boys and girls must tie their hair in two plaits. No nail polish etc. for girls.
5. The fee structure is given at the back.
6. Annual fees/dues are to be deposited at the Junior Wing counter from 3rd of April 2018. Fee Book is available at Prep School. Children coming from Harchandpur, Bachchrawan and Gangaganj may deposit their fees in the main school from Ist to 14th of every month.
7. Children who are picked and dropped to the school by their parents/rickshaws/drivers etc. must pick them up within 20-25 minutes after dispersal, thereafter the school staff/teachers will NOT be responsible. Children are kept waiting even for over an hour. Moreover, parents are late to pick up their children and are extremely rude to the office staff. THIS WILL NOT BE TOLERATED.
8. We strongly object and discourage students from taking tuitions from teachers employed in the school. If a child is weak and requires tuition, he/she should take it from teachers other than those teaching in Dayawati Modi Public School. Weak students can take help from school teachers during school timing when the teacher is free.
9. Parents MUST deposit the fees on time as it is very embarrassing for us to keep sending reminders for the payment of dues. Some parents deposit fees after 6 to 8 months and this causes a lot of inconvenience.
11. A child whose fee is due for 2 months will not be allowed to attend the class until the fee is deposited and all dues cleared.
You are requested to take note of the norms of the school which are mentioned in detail in the students' diary and observe them strictly. Also keep track of your ward's performance in academic and co-curricular activities alongwith us. Regularity in attending classes will be appreciated as attendance is a very important criteria for appearing for examinations and promotions. UNREASONABLE REQUESTS FOR PROMOTION WILL NOT BE ENTERTAINED. NO RETESTS WILL BE TAKEN FOR ANY CLASS FOR FAILED CANDIDATES.
We acknowledge your co-operation for the smooth functioning of the school and expect the same in the future too.
( A.SIDHU )
DIRECTOR
We will be introducing the Xseed Education Programme from this session 2017-18 for classes I to V. Xseed is a proven and research based academic program for schools that builds thinking skills and problem solving confidence in children. Xseed children ask more questions; can complete their homework on their own, are not afraid to speak-up in English and score well in tests.
The Xseed management will be providing the books in the Prep School on the 3rd, 4th and 5th of April, 2018 from 8.00 a.m. to 5.00 p.m. Please see that you purchase the books on the above mentioned dates.
From the new session the school will follow a five-day working schedule. Saturdays will be off for students.
School timing for new session will be –
- Main School 7.10 a.m. to 1.00 p.m.
- Prep School 7.40 a.m. to 2.00 p.m.
Regarding school uniform – Grey uniform on Monday, Tuesday and Thursday, white uniform on Wednesday and House T-Shirts with track pants on Fridays.
Thought for the day :
Road has Speed Limit, Bank has Money Limit, Exam has Time Limit, Tower has Height Limit, But Thinking has No Limit...So Think Big and Achieve Big.